New rechargeable battery that can be charged via USB!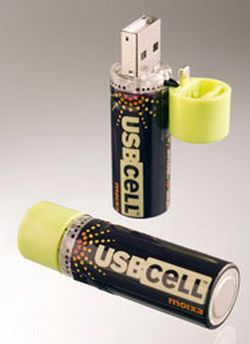 With more and more disposable AA batteries raising concerns over increasing toxic landfills, a new rechargeable USBCell has come as a relief. Developed by U.K. Company Moixa Energy, the NiMH AA cell is able to charge from any USB port without the need for recharging devices, cradles or cables!
The cell has a built-in connector and charger. You have to just pop the lid and plug into any powered USB port – be it on your desktop, laptop, keyboard or game console. And you can move on with running your gadgets.
Buy a two-cell pack for 12.99 pounds ($24.50).
Picture Credit: Moixa Energy