New Engine Idea to Increase Efficiency and Lower Emissions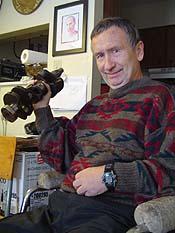 We can surely bring in revolution in the transportation industry. Kazimierz Holubowicz has come up with a more efficient combustion engine. Not only environmentally friendly, it is a transmission-free engine and was master-minded at the Lower Mainland. Holubowicz named it 'gun-engine' and has figured out a way to increase efficiency and lower emissions with it. It was after a hunting trip more than 10 years ago, the idea for a gun-engine came to the Polish-born physicist.
An engine based on the same mechanics as how a bullet is shot from a gun would not only boost an engine's efficiency, but it would dramatically cut down on greenhouse gas emissions, he said. Holubowicz is taking his creation to Germany with high hopes of selling his novel idea. Best of luck and efforts to him.
Via: Vancouver