New eco-friendly waste-disposal technology may assist US's $45 billion solid waste management business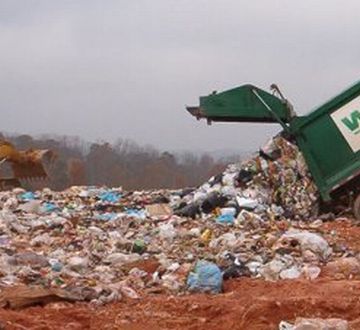 Waste-disposal technology has never been that environment-friendly, as one has to transport the solid waste – and transportation again produces emissions. TransLoad America – which has been shipping municipal solid waste by rail — acquired a new proprietary waste-disposal technology.

This new technology was developed by German firm Roll Press Pack. And, Stoller plans to make use of this environment-friendly technology. This creates a vertically integrated trash-disposal service, capable of taking a bite out of the $45 billion solid waste management business of the United States in an environmentally responsible way.

TransLoad's equipment compresses tons of garbage into dense cylindrical bales. It then seals them hermetically in several layers of plastic film. The company has planned to ship them to its landfills, after loading those bales into boxcars.
James Thompson of Waste Business Journal said,
It's a novel technology. I don't know of any other companies that are using the same kind of baling and shrink-wrapping technology.