The natural ambiance of the Royal Children's Hospital helps patients recuperate faster
The Royal Children's Hospital (RCH) in Melbourne, designed by Billard Leece Partnership and Bates Smart, was completed in 2011. The 'State of the art' infrastructure focuses on family centric care model in the facility having children and their parents at the centre. The natural colors and textures inspired by the Royal park is integrated into the interiors signifying nature's role in healing with holistic approach creating a rich relaxing ambiance for the inmates, patients and staff.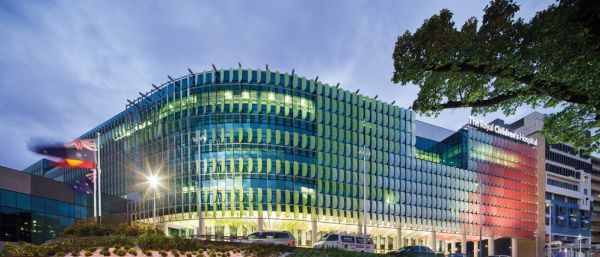 The coral reef aquarium of two storeys, artwork done at large scale and meerkat enclosure with interactive video screens and the cafeteria welcomes a rejuvenating meeting place to relax to waive otherwise tiresome visit to the hospital.
More than 80 percent of the inpatient building has either the park veiws or the courtyard view. A patient can view the activity on the ground from the comfort of his bed, thanks to the specially designed glass sunshades on the Hospital's exterior. Colorful blades similar to leaves arranged in curved panels is a highlight of the building's feature. These panels also serve as protection from Sun.
The beautiful connection between our environment and the health of people is very well laid out in architectural manner. Among first of its kind, it encourages sustainability in a holistic way heightening the physical, mental and emotional health levels. The energy conservation ideas incorporated into the infrastructure separate the support from clinical areas allowing to shut down areas that are not required to run 24X7 along with consumption of energy via biomass heating, tri generation, solar thermal panels for heating and for power supply etc. significantly reducing the hospital's carbon footprint. The blackwater treatment to conserve water is another revolutionary conservation idea and has also been incorporated by the hospital. The old hospital will be replaced by the new green parkland after the completion of Stage two.