Muse musical vase serenades you and your plant with sweet harmonies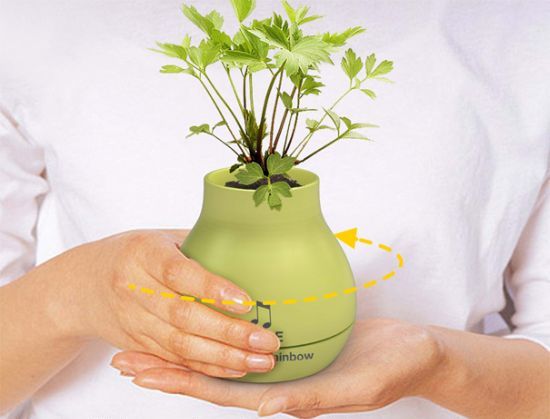 Eco Factor: Futuristic flower pot enhances your relationship with your plants with its music.
Develop a beautiful relationship with your plants, while keeping yourself and your plants entertained. Designed by Lie Zhong-Fa, Koo Yoori and Jeon Se-Yong, the Muse musical vase behaves like a music box that blends plants whispers with gentle tunes to create a harmonious environment. This futuristic flower pot serenades you and your plants with sweet harmonies every time you wind it up.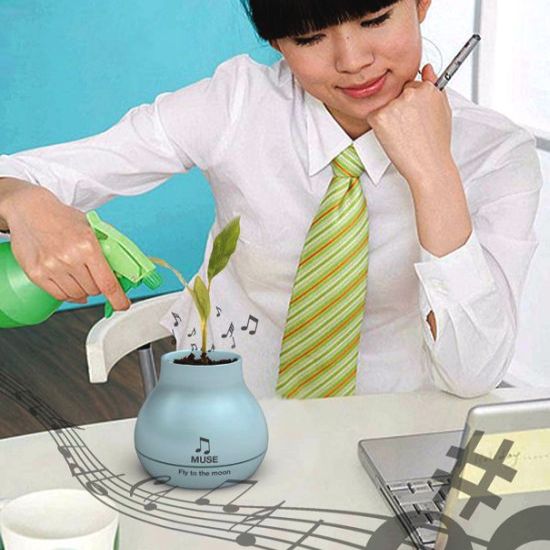 The Muse musical vase not only works like a musical device, but also holds your favorite plant with lot of affection. It has enough space to hold nutritious soil for the plants and a water outlet too. Simply twist the device to the left until it won't twist anymore, and then sit back to enjoy the music while the clockwork runs down. The Muse gives a sense of love to the plants and smile to the user.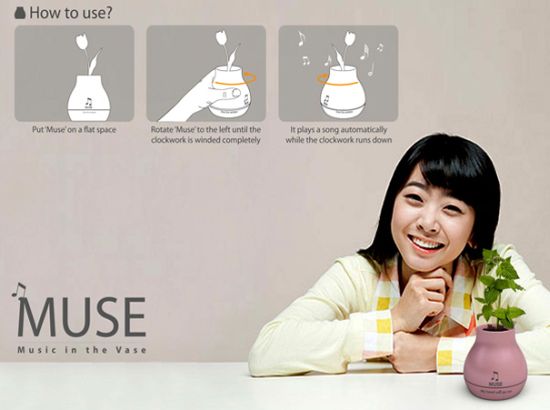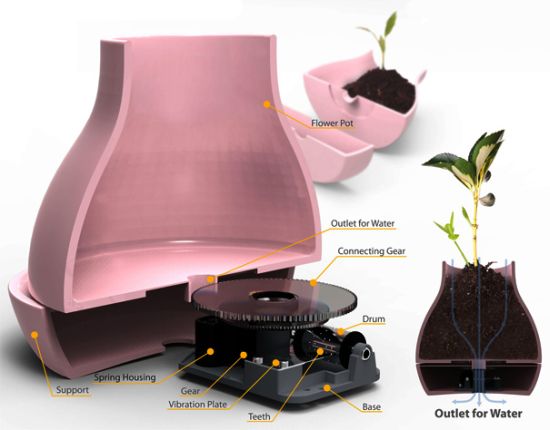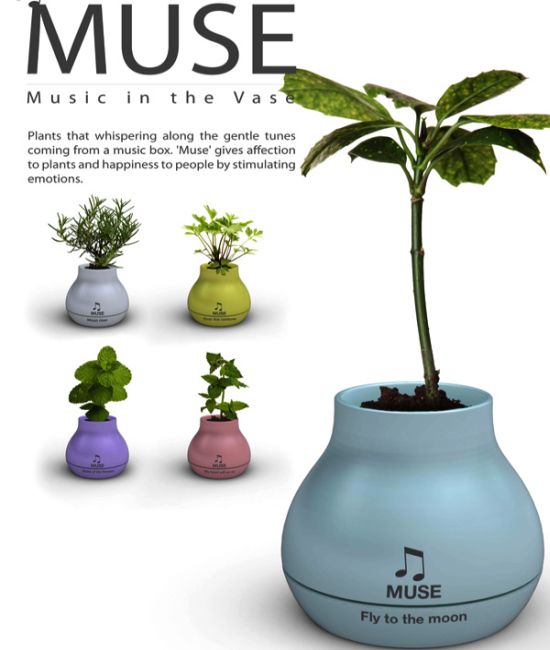 Via: YankoDesign