MTV Green: Recycling credit cards into guitar picks
The perils which the environment faces from plastic can not be over-emphasized. Plastic arrives in various forms and credit cards is one dangerously threatening form today. We have cards for almost everything – the bank, the club or the health plan. However, the common factor between this variety of cards is the expiry date! It is only anyone's guess as to what happens to them after the expiry date – they go into landfills. The peculiar mix of plastics in the credit cards and other cards which make them unique, also make them very hard to recycle. Thus, half a million such cards, which are not too many by today's statistics, create about 1200 lbs of plastic waste! MTV Green promises to solve this problem.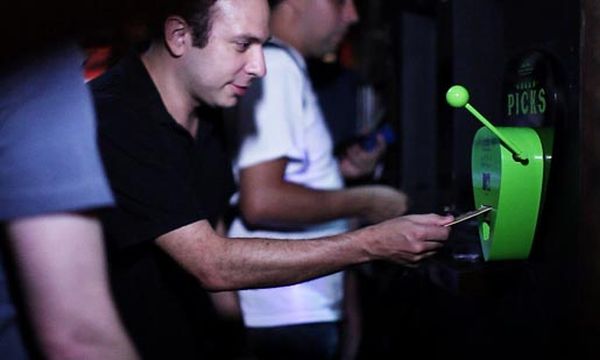 MTV Green is a recycling machine which converts used and expired cards into guitar picks! It is pretty simple to operate too. One has to just insert an expired card into the provided slot and pull the lever. In a jiffy, guitar picks are thrown out of the machine. Bio Fina Group, manufacturer for sustainable packaging, lauds this effort as a yeoman service to nature. From a situation where waste plastic would make us face the music, waste plastic is today helping us create music. Isn't that a wonderful transformation?
Creativity has always abounded in the sphere of recycling and going green. Materials previously considered as junk have been transformed into valuable pieces of art or useful gadgets and devices for daily use. Giving the credit cards a second life as guitar picks is one more such idea. All 'credit' to MTV for 'pick'ing such a green option. Hearing this news is so 'music'al for the ears!
Via: HuffingtonPost