Moyenne Island's Robinson Crusoe spends 40 years living on a crazy whim
Brendon Grimshaw's Moyenne Island is rightly a 'symbol of conservation'. It all started way back during the early 1960's, when he decided to leave behind a lonely life in London, and purchased a half mile island in Seychelles for £8,000 ($13,000 approximately). Clearly, he did not buy the island to brag to his rich friends, but because he wanted to start a new life close to nature, fraught with adventure. Well known as a real life personification of Robinson Crusoe, he has completely restored the primitive life of the island since 1973; the year when he moved in.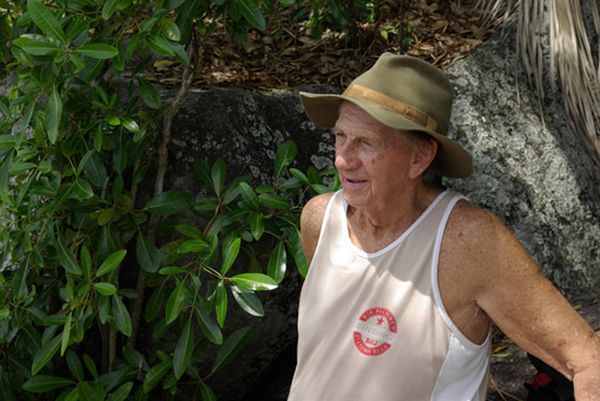 Lying abandoned for more than 50 years before Brendan set foot on the island; it was just a land of thick dense shrub. He was soon joined by his assistant, Rene Lafortune, and the two worked endlessly to make it rise to a glorious present. Today it is home to120 giant tortoises. Together the duo also planted 16,000 trees, with maximum mahoganies; followed by palm, mango and a few shrubs. The habitat Brendon created attracted about 2000 birds, who seemingly like the island so much, they don't abandon the place. A small one storey wooden house shelters him on the hillside and he proudly welcomes visitors with a signboard that advertises them to respect the tortoise for being much older than them.
The fascinating story of Brendon's life has been beautifully captured in his 1996 biography, called 'A Grain of Sand'. Moyenne Island was elevated to the status of National Park in 2008, but considering all this publicity, Brendon never wants his island to become a millionaire holiday destination with high rising resorts. He wants it to remain a natural abode that nestles in harmony with nature and away from the materialism and the worldly development.
Via: Odditycentral