Motorola tests hydrogen for phone batteries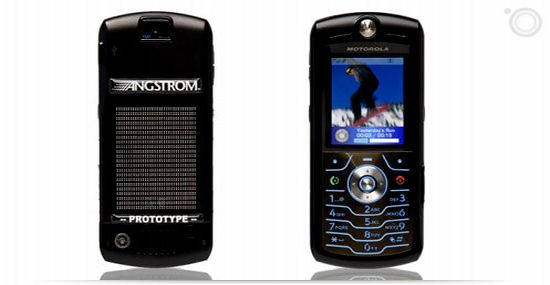 Cellphones are a viable part of our day to day lives, but there are major hick ups when it comes to the battery back up. In today's world if your phone runs out of battery it makes you half paralyzed which means you loose on time, money and at times emotions. So finally we have something that can bring a revolution in the cell phone arena. The Canadian firm, Angstrom Power says that it has successfully completed a six month trial running a Motorola mobile phone on a hydrogen based fuel cell.
The replacement fuel cell was clipped to the phone as a direct replacement for the existing battery – and importantly, did not increase the overall size of the mobile phone. Battery back-up has been a major issue around the world and a green replacement is always welcome. These batteries take only 10 minutes to recharge which is way better than its present day counterpart. Though these batteries are just prototypes, Angstrom plans to massively launch this technology by year 2010.
Via: SevenClick