Our daily perceptions of the things around in our house hardly change ever. However, what changes these perceptions is the way you look at things. What sets them truly apart is the way we can add a class of excellence to these daily household products. The Mood Broom Lamp by designer Peteris ZIlbers Design is a true piece of art, especially when you look at it with aesthetically tuned eyes.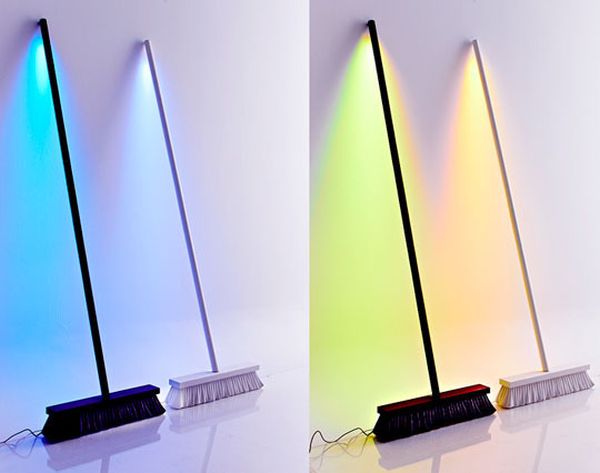 The lamp has been fixed with a set of LED DIODER string lights, which makes the broom all the more captivating and mind blowing. The creative set of lights are an ode to excellence as they personify the very element of a classy design. The LEDs are controlled by a motor which sprinkle shades on the ordinary broom, taking it a up by a notch.
A dull broom can become a piece of art and its inclination towards the artistic side can't go unnoticed. The broom has been turned into a lamp overnight and has been tuned to match your interiors to the tee. Tweak your mood and the lamp's color accordingly and you will see how things will change for the better, overnight. Plug it in and rejuvenate your senses in an instant, bringing about a relief to all those frazzled nerves.
Via: ApartmentTherapy