M.O.E energy-conservation device appreciates your green efforts with a smile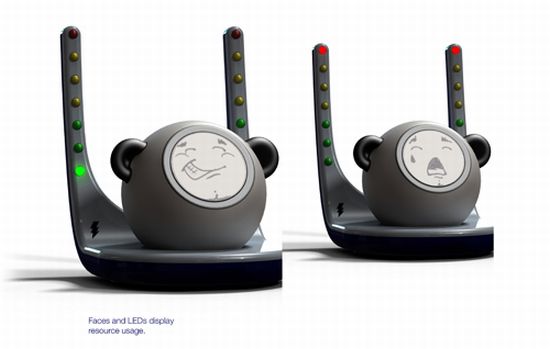 Eco Factor: Concept device to monitor water and energy usage.
Out of the many ways to save energy, being aware of one's extravagant use seems the most promising. Industrial designers haven't left any stone unturned in designing energy monitoring devices that apart from maximizing conservation are appealing as well. The M.O.E. (Monitoring Our Energy) by industrial designer Liz McKibbon tries to encourage conservation by smiling or crying on your energy and water use.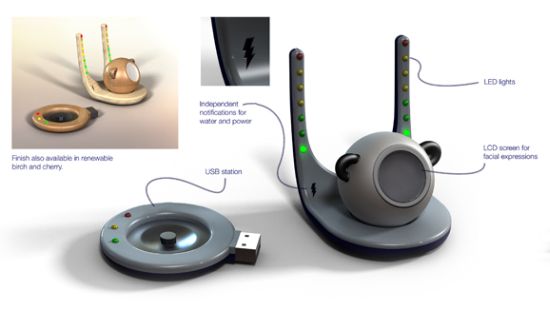 The device monitors water and energy use and is specifically targeted toward children. The M.O.E. features an LCD face and several LED indicators to designate different levels of use. If the LEDs are green the LCD face shows a smiling face, which gets sad and cries if the LEDs are red.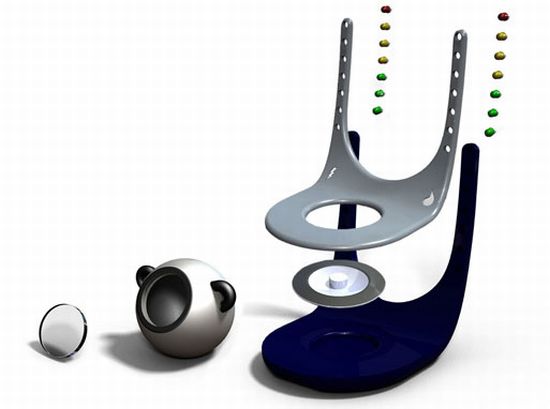 The device can also be removed from its stationary base and connected to a computer to share your conservation efforts with other families around the country who are using the same device as well.
Via: One Yellow Bird