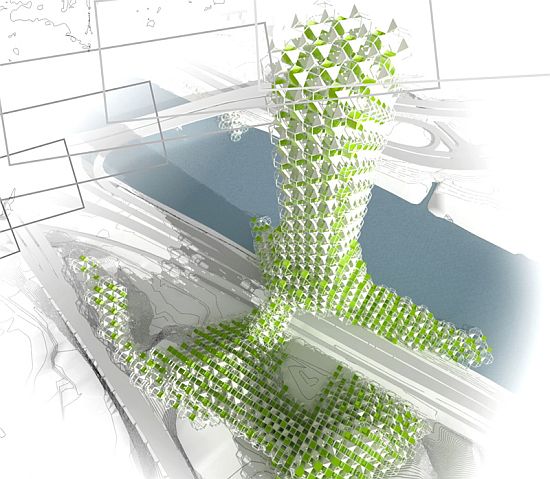 Eco Factor: Sustainable vertical farm harvests on-site renewable energy.
Architects have often proposed vertical farms as one of the best possible solutions to bring farmlands to the urban world, which reduces transportation costs and pollution. Architects Michaela Dejdarova and Michal Votruba have proposed a sustainable vertical farm for the city of Prague that is intended to be a communal farm for the city.

The modular structure consists of a cluster of tetrahedrons grouped to create an exoskeleton, which further supports hundreds of green terraces for agriculture. The uniqueness of the project lies in its modularity of all components, which enables development in stages spread according to demands.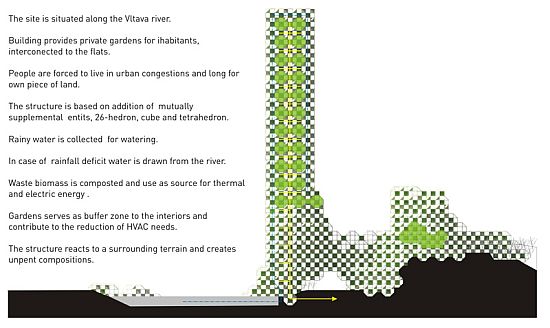 The structure can also be dismantled easily and transported to other locations. The self-sustaining vertical farm integrates rainwater collection system for crops and features solar panels that can provide all the energy the farm needs.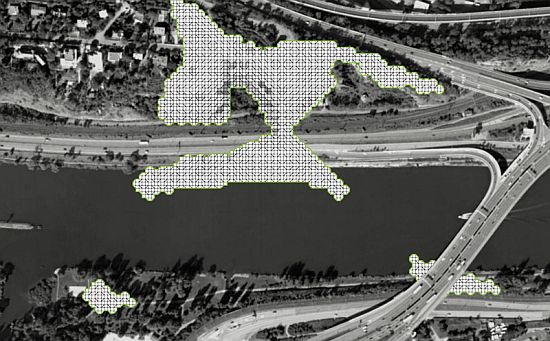 Via: Evolo