Missouri Wind farm provides clean power to 33,000 homes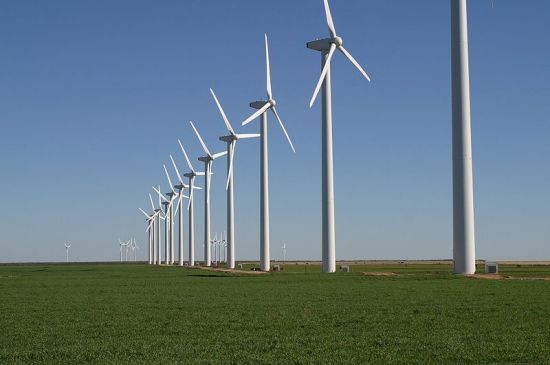 Eco-Factor: Wind energy project fulfills local energy requirements.
Americans are at war against conventional fossil fuel harvesting after the recent BP oil spill and other mining projects across the country which have destroyed their eco-system. In an exemplary move, the Atchison County, Missouri's new farmer's city wind power project has shown that in sharp contrast to the destruction caused by fossil fuels, massive renewable energy projects can coexist with farmland. Constructed by Iberdrola Renewables, the wind farm spread across 14,000 acres consists of 73 turbines that produce 146 megawatts of clean power, enough for 33,000 homes. The project is entirely a win-win proposition for the farmers who can continue farming their land while at the same time getting income from the land leased for the project. Interestingly, the project's carbon footprint takes up only 1% of the land while the project itself provides an economic impetus to the county.
Via: Clean Technica