Electric cars are the future for the urban roads. But safety is of prime importance – whether it is supermini by Gordon Murray or Peel 50. One European engineering student has unleashed his innovative ideas to create a car will be rough and tough. This electric vehicle's centrally located steering and tandem seating is similar to the one being launched by GM's EN-V line of electric designs. This prototype unlike GM's model has completed its first phase of crash testing.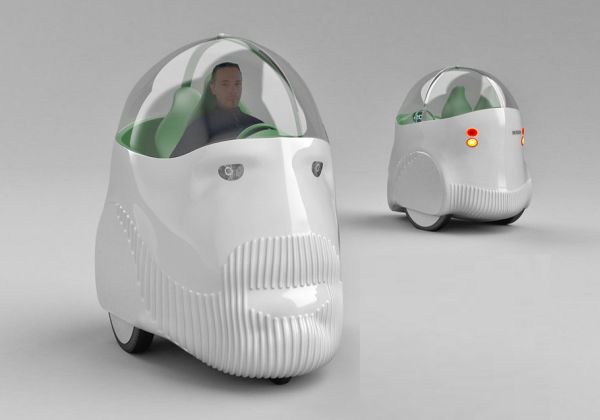 This creative model has been crafted by designer Milos Parapovic. This amazing little eco car is one of the strongest car of the world. Wonder Mini Norris is the electric vehicle that has cleared all boom exams of the world. It is presumably the façade of the sturdiest car ever built. The designer Milos Paripovic is a graduate from the University of Applied Arts in Vienna. Though the car has no affiliation with the designer Chunk Norris, the eco car still squeals of his name and his designs. Electric cars come in various deigns and features. And as per Milos these vehicles are just like humans. They too have their facial features and have symmetries and other humanly aspects like eyes in form of headlights, bumpers acting as a chin and grill as a mouth. The look and appeal of a car can generally be viewed with various aspects in life. Their looks depict their moods like aggression or feminism yet are strong and safe.
Safe and strong, Mini Norris is a tricycle style automobile. It looks like a human and seems to be always cautious about the direction it moves towards. Therefore the users of this car can be rest assured that safety is on the top of its list at all costs. Interestingly, this concept car is not scheduled for commercial production as if now. But the changing lifestyle may one day make convert this concept car into a reality car. This could be a rage if launched for the public and change the face of automobile industry.
Via: Gas2