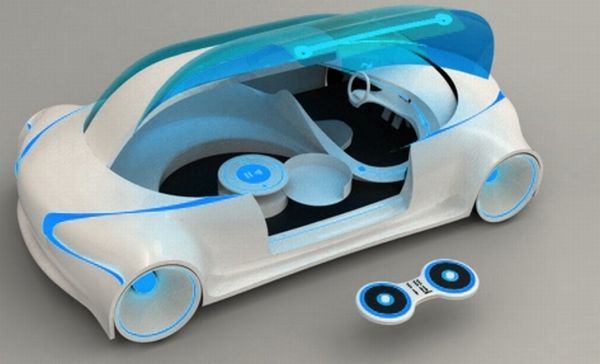 Designed by Siyang Liu, the Midier is a car that seems more like what Apple and Steve jobs would roll out on for a big iPhone unveiling, rather than another concept design. That is what separates it from the mob when it comes to the design aspect of things. But the real distinguishing factor is the solar panel on top of the car that juices up all its needs. The Midier is a car that sports a sexy design and has the "cool factor."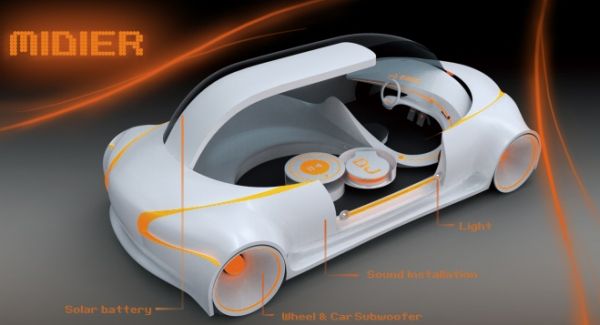 The designer of the car himself admits that it has been partly inspired by Apple products and since it is a complete entertainment center, that pretty much about seems right. Also, the interior stylish swirl in the Midier has been drawn from the design of a conch shell. (Yup, a little help from evolution, as well). The vehicle is designed for an urban commute and doubles up as a party center after work.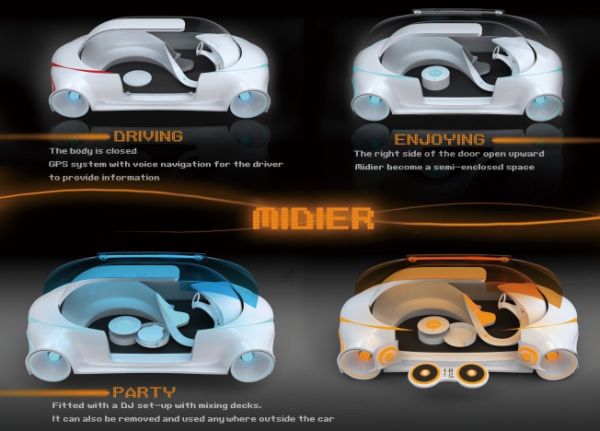 You can just flip open its retractable roof after sundown and the fabulous lighting and loud music center inside will bring the party to where the Midier stands. The solar panels on the top juice up the battery during the day and that should be sufficient for most outings. In the case of an emergency, there is always an option of "conventional charging up from the grid." Touch Pad controls, DJ center and all, this is one cool car… both for the party times and for the planet's health!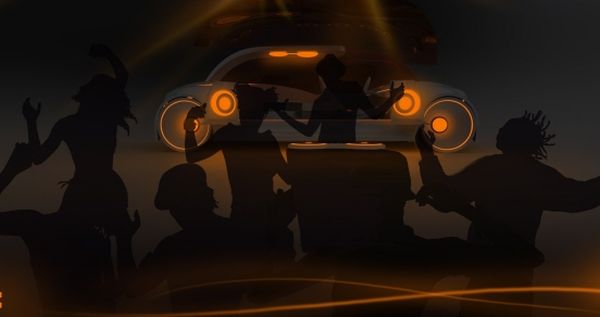 Via: Coroflot