How many of you have wondered about the biodiversity that surrounds the planet or even surrounds your immediate neighbourhood? Well, if you are enthusiastic to find more about it, 'Map of Life,' is a one stop web based initiative that will give you an insight into the geographical distribution of animal and plant life on earth. Built in line of Google Maps, the debut version will allow users with internet access to explore the world of 30,000 species of terrestrial vertebrate animals, including reptile, amphibians, birds, fish, etc.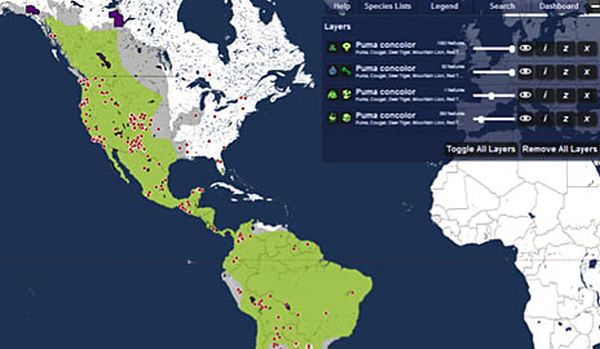 It was a Yale led research team that demonstrated the first version of the 'Map of Life,' and their final aim is to develop it to show everything from the where and how animal and plant life thrive.
This tool is going to be as helpful for scientists, conservation organization, wildlife managers, as much as it will be for any layperson. The debut version will indicate species location in museums, and local and regional checklists. Eventually the tool is expected to evolve as a wiki style mapping tool that will allow contribution of professional scientists and informed amateurs, and over time users too will be allowed to supply missing details.
The existing version allows users to learn various details about a given species; at the broader end of the spectrum you learn type of environment they live in and the specific level, about their exact regional location. Over time this will be followed by the addition of many other specific and general functions.
The project has already gained popularity and has the support of NASA, National Science Foundation, the International Union for Conservation of Nature, and many others.
Via: Yalenews