Madonna's energy-independent school springing up in Malawi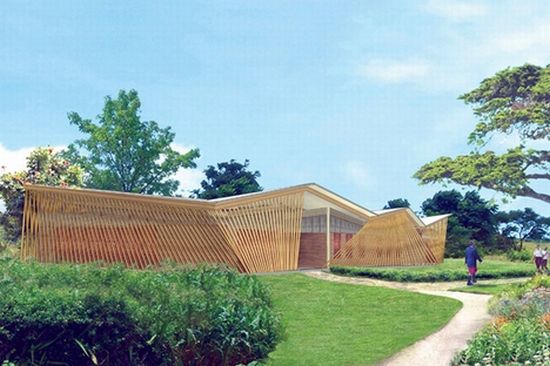 Eco Factor: Sustainable school powered by on-site photovoltaic panels.
Pop star Madonna is funding the Academy for Girls in Malawi, Africa to develop an eco-friendly school that relies solely on the energy of the sun. The school is expected to be completed in two years, after which it will become a campus for 450 pupils.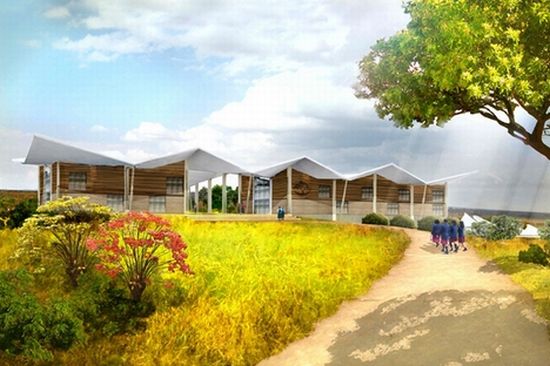 The school has been designed by New York practice Studio MDA and will be constructed from locally sourced materials such as hydraform bricks that are made from soil on site. The sustainable school will feature double roofs that are designed to catch the wind for natural ventilation.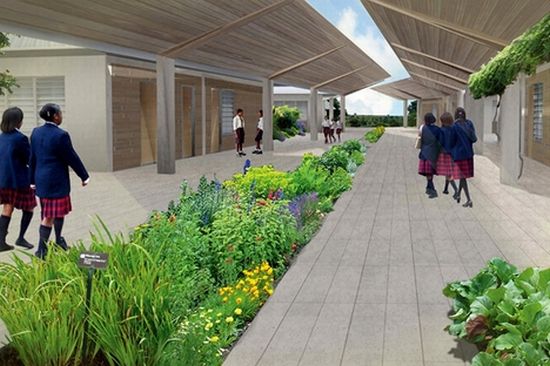 Moreover, photovoltaic panels on the roof of the building will provide all the energy the school needs. Large overhands on the roofs have been designed to create outdoor shaded space and prevent direct light from heating the interiors.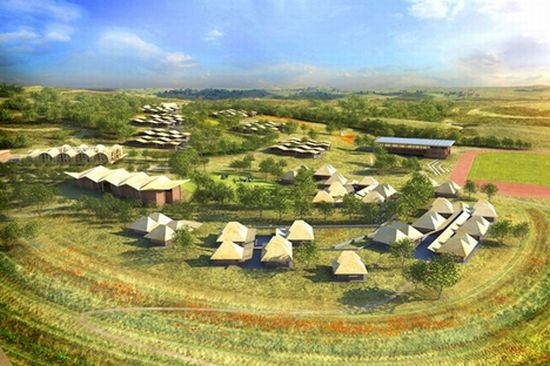 Via: BD Online