LG's Flatron W2252TE – World's most eco friendly monitor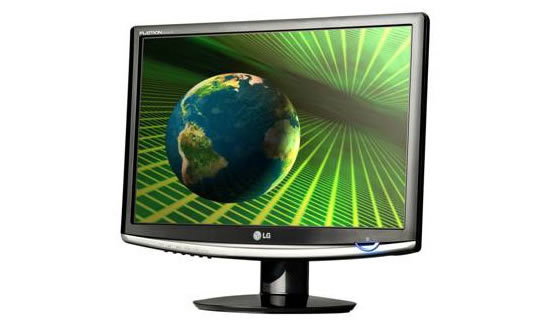 Alas, if only realization had dawned upon me earlier. Restlessly typing away words revolving around all the possible green products, concepts and projects, I have failed to realize that eventually I am staring at a monitor which isn't green at all. And it's the LG's latest eco-friendly 22-inch widescreen LCD that has jolted me to this fact. Dubbed as Flatron W2252TE, it is touted to be the world's most energy-efficient monitor. It pompously claims to offer a 45 per cent power reduction on other models, a saving of 40 watts. This in turn reduces the burden on your monthly budget too. Apart from the energy efficiency green feature, rest of the specs are noticeably unaffected with a 10,000:1 DFC, 2ms response time, 170 degree viewing angle, 1680 x 1050 resolution. The different viewing modes include a 4:3 aspect ratio which eliminates distortion when viewing non-widescreen material and a photo effect function designed to be used when working with pictures and videos. Supposed to be the first of their new "green" range of energy efficient monitors, we can definitely hope for improved green monitors in the years to come. No word yet on pricing but it will surely be available in the UK from August 2008.
Enjoyed this post? Please share the love...