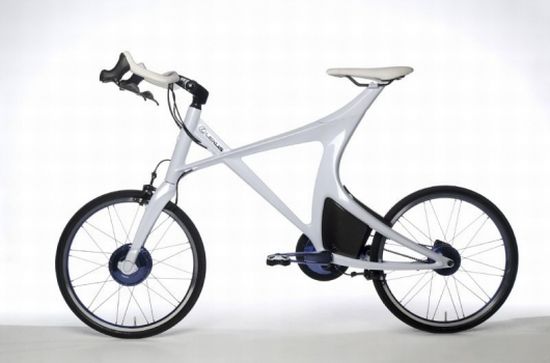 Eco Factor: Hybrid bicycle assisted by a 240W electric motor.
Lexus has announced the details of its innovative Hybrid Bicycle Concept that will debut at the Great British Bike Ride this weekend. The carbon fiber hybrid concept features a 240W electric motor and includes an eight-speed transmission. The motor is fueled by a 25.9V lithium-ion battery and includes a regenerative braking system as well.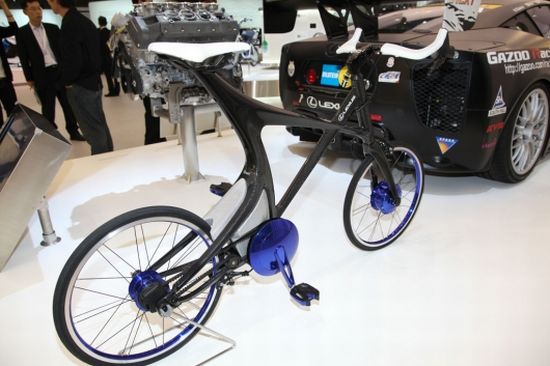 Weighing about 17kg, the bicycle uses a belt drive instead of a chain and its electric batteries charge in around two hours. The 8-speed internal gear and shift levers are from Shimano. The bicycle is a concept for now as the company hasn't said anything about a production release.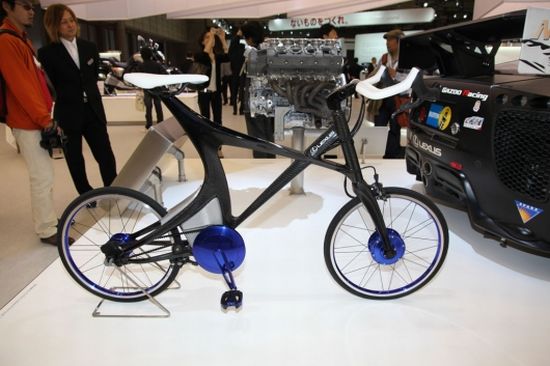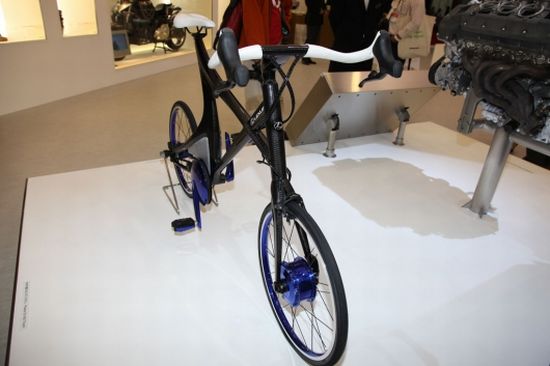 Via: Gizmag