Lee Isherwood's ONDA: A system that saves the planet flushes!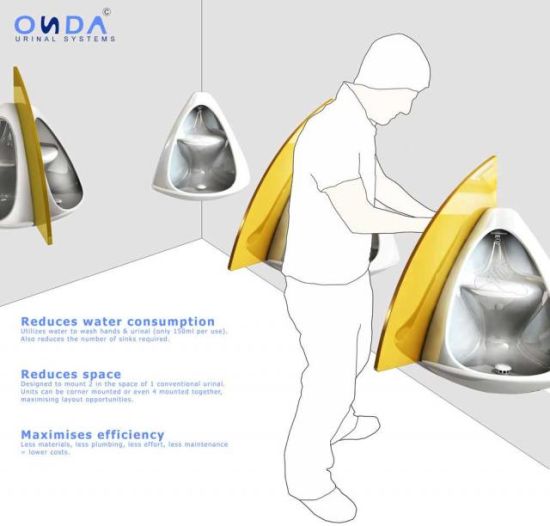 Despite land being outdone by water on the planet by 3 to 1, we still struggle to find clean fresh water across the planet. Many have to really travel miles to fetch water which is not even fresh and all this is due to the simple fact that we just do not know how to manage our water resources properly. Those who have excess of fresh water almost believe that it is their right to let it go down the drain for absolutely no sane reason. But what they fail to realize is that water conservation has no longer become an option but a necessity that all of us must indulge in as the availability of fresh water for future generations does indeed depend on what we do with the water today.

Some of the most useless use of fresh water comes when it is used for flushing and modern grey water management systems aim at rectifying that fault. Now here is another smart system that ensures that we do not waste anymore water just for flushing in the loos. The new and innovative system ensures that you do not waste fresh water where it is not necessary- Water-conservation system called ONDA that can be fitted to existing public sanitary ware.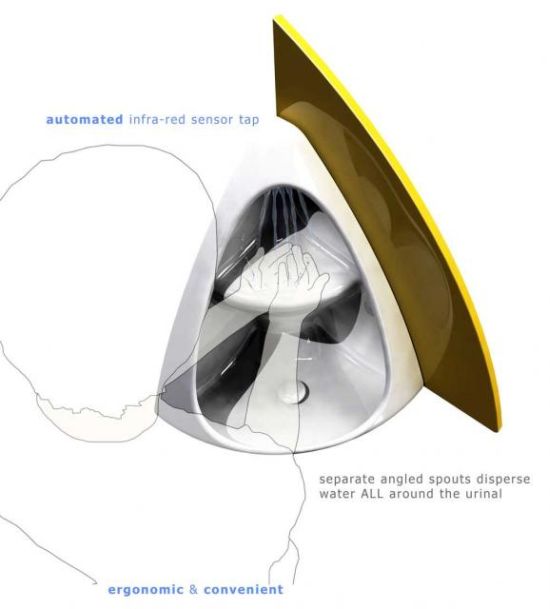 The unit can be installed in a corner or on a flat wall and features a hand-washing sink right next to the urinal itself. That may not be to the liking of many, but it does work great in a public urinal system. The water used in washing hands with the automated infra red sensor tap is used to clean out the urinal which instantly halves the water usage in such facilities. This would save probably half the water used in all public loo facilities on the planet and maybe even more!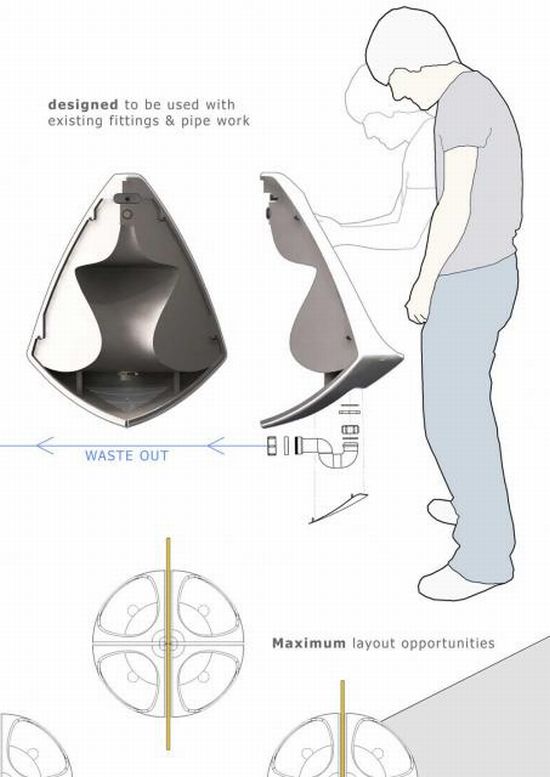 While many may not actually take to this grey water management system, I do think you must consider the other ones which are equally effective, Lee Isherwood's ONDA is great for all the public places with urinals and it surely saves gallons of water that goes down with a flush otherwise.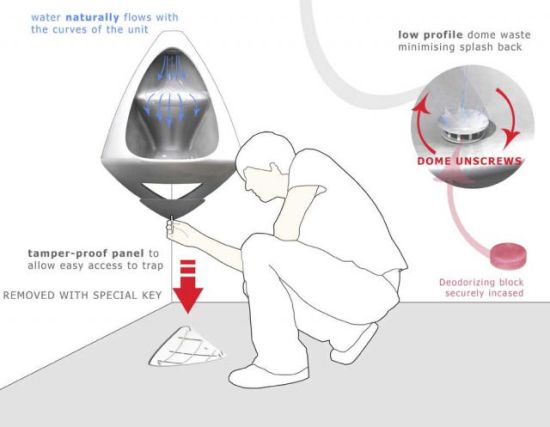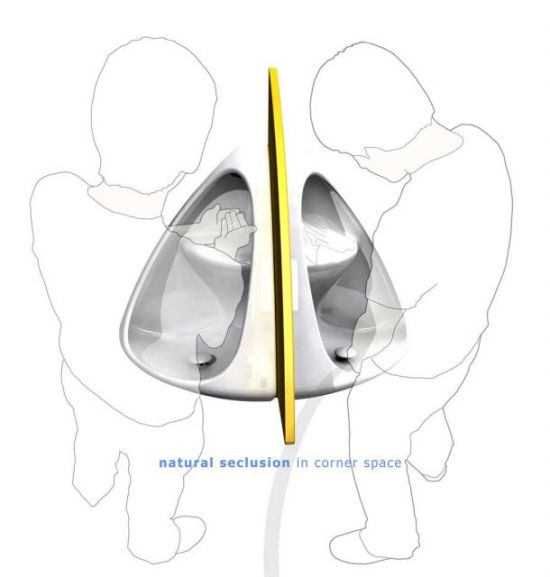 Via: huddersfield3d