LDS Church unveils second solar-powered meetinghouse at Mesa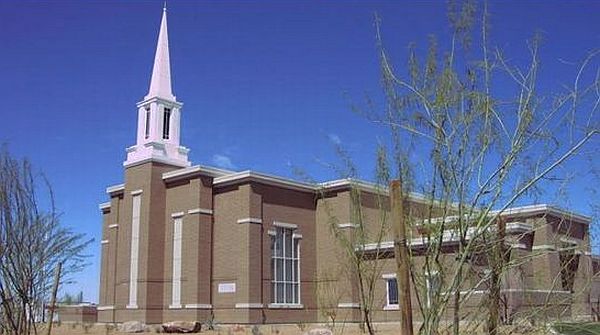 Besides shouldering the responsibility of ensuring spiritual harmony in the lives of its congregation, The Church of Jesus Christ of Latter-day Saints took another step forward to contribute to ecological harmony as well. The church recently unveiled its second meetinghouse at Mesa, Ariz., with a solar powered roof that produces enough electricity to meet the church's entire year's power requirement.

The new building was completed exactly one year after another such building was unveiled in Farmington, Utah, by the same church. The fact that Farmington based building saved as much as $ 5000 of utility costs by employing solar power system encouraged the establishment to set up another building with similar prototype.
The development is great because there is no denying the fact that in coming times the gap between power rates and solar technology costs will widen. Opines Jared Doxey, church director of architecture, engineering and construction,
As the price of solar goes down, which it's projected to continue to go down, and as utility rates continue to go up, the viability of solar will become stronger and stronger.
He strongly propagated the idea of using solar technology more extensively in future.
Architecturally speaking, the roof's design of the Mesa meetinghouse is different from the traditional sloped-roof design in the sense that its appearance is somewhat similar to flat roof although a low-sloping effect is given to ensure proper drainage. The low slope also hides solar panels from the view. Another addition is the reflective membrane that covers as well as protects the roof from absorbing sun's heat, keeping the interiors of the church cool. Says Doxey,
The specified roofing material (on the Mesa meetinghouse) reduces the heat gain by about 85 percent compared to a dark asphalt roof.
Like Farmington building, Mesa meetinghouse might also have LEED Silver Certificate soon.
Source: ksl