The latest HGTV Green Home in Georgia
Modern architects and designers are constantly trying to incorporate green features that attract more consumers by providing them with a sustainable home. The HGTV Green Home, which is also built by modern builders is doing the same by providing the customers with fully furnished green homes having a number of green products that are environmental friendly and give the customers a better place to sustain life.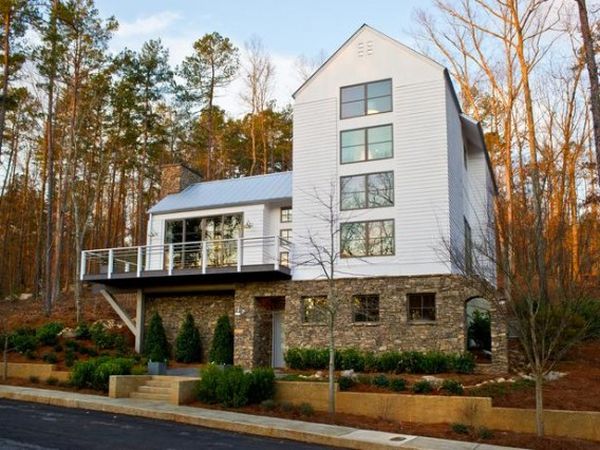 This latest HGTV green home is situated in Serenbe, Georgia. The home thus constructed covers an area of twenty three hundred square foot, which incorporates three bedrooms, two and a half bathrooms with a separated garage and carport. The interior of this green home is well insulated with a weighty roof made out of Galvalume. The insulation is an amalgamation of Icynene spray froth and a loose filling of Johns Manville Spider fiberglass. The exterior of this modern farmhouse is made of weather beaten building material and fiber cement. The windows are the splendid series of Anderson with sun smart glass. The most remarkable thing about this green home is that it will be powered in part by solar energy. Apart from its solar arrangement, the other green products that it inculcates are recycled content floors,heat insulating paints, accessories, Energy Star appliances, and TREX decoration.
Serenbe has a water treatment system, through which clean water is supplied for community irrigation. In addition to all the green house effects, the HGTV Green Home is examined to use the same community water for the toilets in the future, only in case the local requirements of the people slacken and allow them to use the water. This HGTV green home has achieved both the Earth Craft and LEED certification and will surely attract a number of consumers because of its sustainable development.
Via: Jetsongreen