KTM eGnition bike assists pedaling with a 1000W electric motor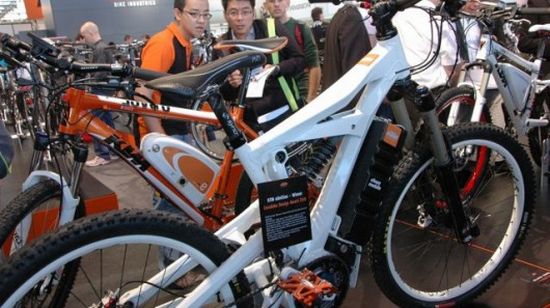 Eco Factor: Electric assist bike developed by KTM.
Austrian bike manufacturer KTM has unveiled its next-gen electric assist bike, the eGnition, which features a 1000W Clean Mobile electric motor that delivers extra power when the rider is pedaling. Unlike other electric bikes, which can be used solely on electric or pedal power, the eGnition can only be used with a combination of both power sources.
The e-bike is based around KTM's Caliber non-electric freeride bike. The 1000W electric motor is mounted in the bottom bracket of the bike and is powered by electric batteries located on the underside of the downtube. The electric motor can generate up to 150Nm of torque and can propel riders up inclines of up to 16 percent. The developers claim that the battery takes just 90 minutes to recharge.
Via: Gizmag