Most modern buildings are made to look good with little consideration for the impact they may have on the environment. While they do serve their purpose, it can't be denied that they consume too much energy and release greenhouse gases that further pollute the already choked atmosphere. But this doesn't mean that there aren't designers who are striving to come up with building plans that are innovative and pose a minimal threat to the environment. Arup, an independent firm, recently won a contract to design a large hospital in Vienna, the Krankenhaus Nord Wein, which will bring about a change in building design and the environment as a whole.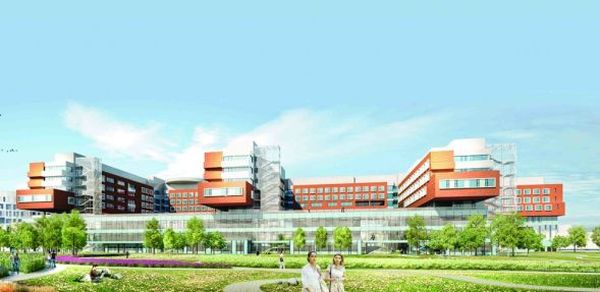 By bagging the contract for Krankenhaus Nord Wein Hospital, the firm has won another feather in its cap for international recognition for its expertise in the field of healthcare. The hospital is supposed to be able to accommodate 250,000 outpatients, receive 40,000 hospital admissions and conduct approximately 16,000 surgical procedures annually. Construction, pegged at costing about 500 million pounds, has just started and it will cost another 500 million pounds for the hospital to fit the world class standard to which it hopes to attain. The project is due to be completed in 2016.
With the completion of the Krankenhaus Nord Wein Hospital, authorities will be able to consolidate and re-allocate existing healthcare services in and around the area. To ensure that the hospital is operated, constructed and designed to the highest possible standards, the city of Vienna and the Vienna Hospital Association have drafted a new sustainability charter. The 800-bed facility will feature roof gardens, light filled atriums, a high proportion of daylight entry and lawns with water and grass landscapes. The height of the hospital is set at 55 meters with 240,000 square meters of floor space.
Once completed, we will witness a building which is environmentally friendly, spacious and which will also support a steady stream of healthcare workers.
Via: Archdaily