Kjellgren Kaminsky Architecture envisions Gothenburg as a Super Sustainable City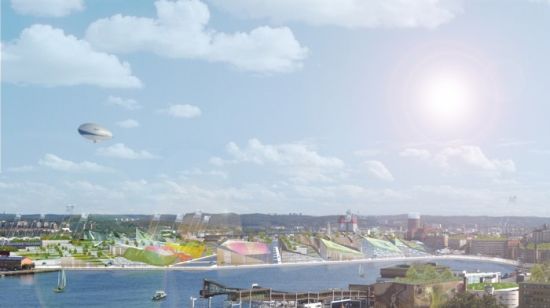 Eco Factor: Super Sustainable City to harvest solar and wind energy.
Kjellgren Kaminsky Architecture has been named winner of the Green Dot Awards for their Super Sustainable City concept that envisions Gothenburg as a city that is self-sufficient in terms of energy and food. The project sees the treatment of transportation, energy, food and waste charge drastically.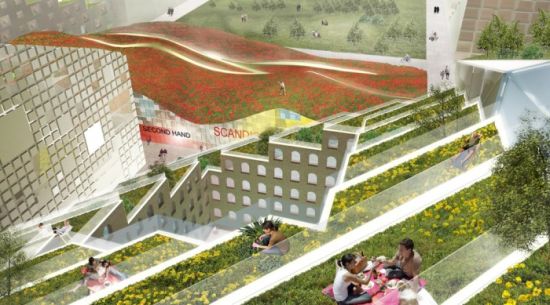 The architects opine that about 33 percent of the city's footprint is comprised of rooftops, which are currently not being utilized for their ecological potential. The project sees these rooftops being transformed into green roofs to add space to grow crops.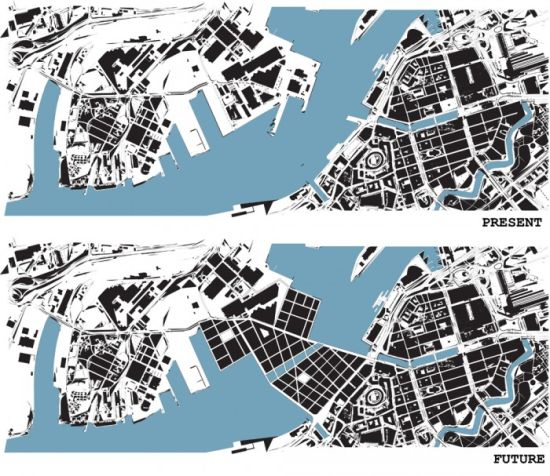 Moreover, the south facing rooftops will feature photovoltaic panels, while wind mills will be installed on others to collect energy for personal use. The project suggests a denser housing plan to reduce road traffic and use the river for transport.