Keyhole table made from reclaimed teak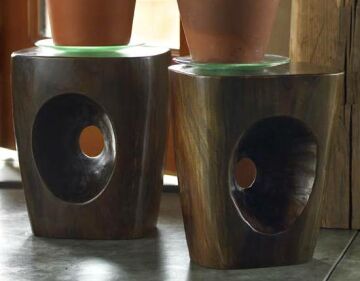 Hey! That really looks like a magnified keyhole! Just keep one of these multiple purpose tables at a corner of your room, and watch the whole ambience change with its rustic look. The table is not only a designer one, besides its use. It is made with the environment in mind. Made of teak… true, but not by cutting down a tree – but it's made of a reclaimed trunk.
Use it as pedestals for plants, side tables, or use it as stools, its beauty will surely add grace to your room. If you plan to buy two in a set then it will be priced at $269, and a single keyhole table costs $149.
Via: Vivaterra