Kaylad -The electric cycle for the new generation
There are several beautiful,picturesque tourist locations across the world that offer the pleasure of cycling to their tourists. Not only are cycles easily available at affordable prices, technology has advanced to such a stage that cycling is no longer a tiring, cumbersome and dangerous sport. Electric cycles such as the Kaylad 2.0 dismiss any fear of strong headwinds and also help flatten the fear of cycling over hilly terrain. Now,there is no hard and fast rule that only the physically strong can enjoy the sights of nature while cycling.Everyone can celebrate the great outdoors on electric cycles.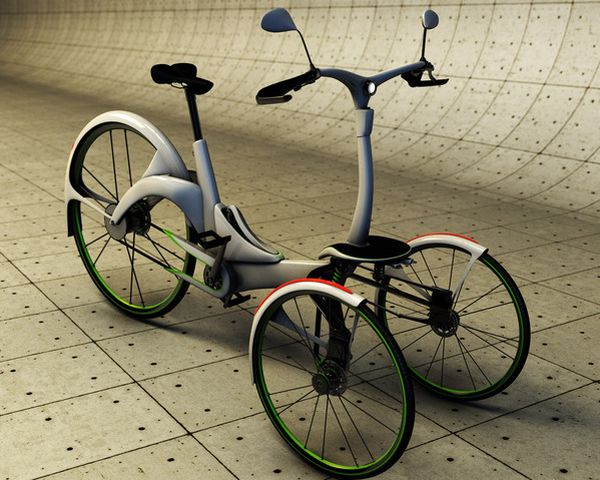 This is a gift that technology has brought to this generation of people. Electric cycles are simple to use, have various functions and are available in various ranges in most parts of the world. Also, there is so much of ease in acquiring such electric cycles these days.There are several online stores as well as reputed showrooms that provide all the details of their product and also offer to deliver as per your requirement.Many electric cycles have gained popularity as they have several advantages over the stereo-type cycle. One such electric cycle is the Kaylad 2.0
The kaylad 2.0 is an electric tricycle that is assisted additionally. It is designed to provide an alternative to commute using eco-friendly means of transport. It is a reliable cycle as it is of sustainable mentality. The Kaylad 2.0 not only has great reviews on performance and durability but it has also been designed in accordance with the rules and regulations of the European Union En-15194. One of the key reasons for an electric cycle such as the Kaylad 2.0 is to assist the paradigm shift from passive to active travel and lifestyle.
Specifications-
| – Li+ battery
– 1000 watt electric motor
– 3 Tubeless tires
– Hydraulic disk brakes
– 7 gears internal hub
– Belt drive
The kaylad 2.0 is a very unique electric cycle and offers a very exhilarating experience to the rider. As it comes with a detailed instruction manual and kit, you could safely go ahead and embark on your road trip on your Kaylad 2.0 cycle.
via: behance