Poor people, who can't afford proper housing facilities, have to live in adverse weather conditions, bearing temperatures below zero degree at times. Peter Toronyi has come up with a concept named Kalha that will provide comfort when the temperature outside dips. The object designed by Peter deals with three issues simultaneously; sustainability, survival and ecology.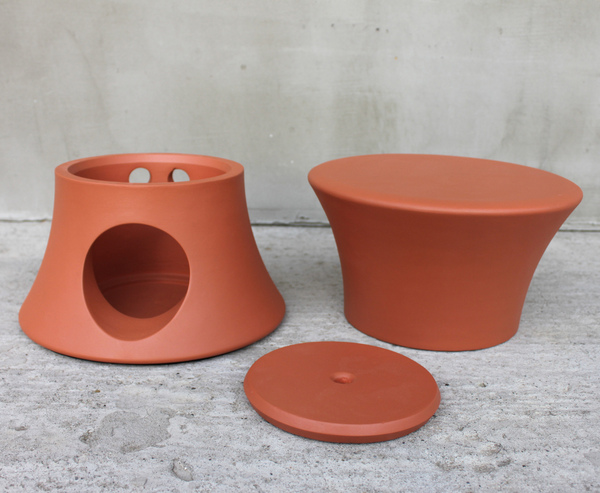 Every year hundreds of people die because of cold temperatures. Kalha has been crafted using a material that is somewhat like fire clay. It has exceptional heat preserving properties, which will help poor people enjoy the pleasure of being warm during winters. It can be made using local raw materials, which will bring down its cost. Kalha can be used by one person at a time, which means everyone in the family needs to own one to keep warm. The Kalha works by burning waste wood and stays warm even for an hour or two after the wood has burned out, thanks to the material used.
When a user sits on Kalha, which looks like a stool, the body gets warmed up. The design will help prevent hypothermia, which can cause death in extreme cases. At night time while sleeping you can remove the upper part of Kalha and slip it under the blanket, as it can be used as a bed pan too. Apart from this, it can also be used as a stove to cook food when not used for keeping your body warm. Its multipurpose nature makes it even more economical and useful, and is surely a good means for the poor to fight the wrath of winters.
Via: Behance