Junk propane tanks recycled into rotating sculptures for internal furnishing
Long time back it was a fact that most of the things we used had to become a waste at one point in time and end up at landfills adding to the humongous mass of garbage on our planet. Nowadays, artists around the world are coming up with innovative ideas to recycle almost everything available. In past, we have covered many masterpieces of furniture, sculptures and many more that are made out of unbelievable recycled materials. This time, once again, we are here with an amazing sculptures made out of junk five gallon propane tanks.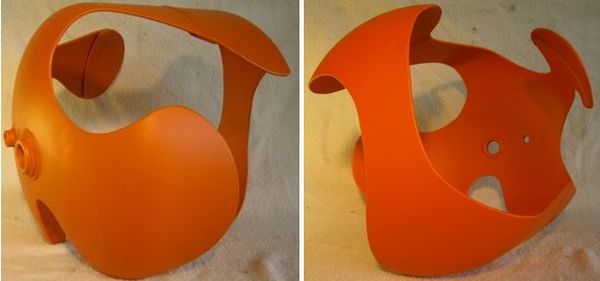 Commissioned as an item of interior furnishings by a well known luxury retail department; these table top sculptures can be rotated into a number of positions. The rotatable feature allows the sculptures to change the looks of their displays hence offering a different and unique treat of art to adore in every new posture.
The sculptures are designed by Colin Selig, an award winning metal sculpture artist from Walnut Creek, California, who is committed to sustainable lifestyle. Apart from these sculptures he has also created a bench out of propane tanks that was exhibited at 'The Smithsonian Craft Show,' this year. It is truly innovative and artistic approach how something like junk propane tanks are turned into something so attractive and useful.
Via: Colinselig