Jian's Network City employs fractal methodolgy to create sustainable mix city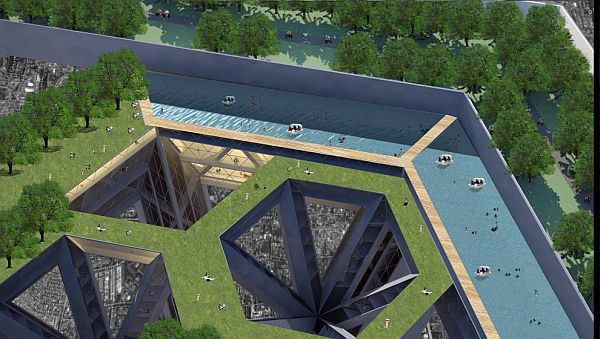 Modern architecture is certainly shifting toward such environment friendly building processes that look after the needs of the growing population while keeping in mind environment conservation. Architect Junkai Jian's latest urban design for the city of Shenzen, China, exemplifies sustainable architecture to the fullest.
Jian has employed the principles of fractal geometry in his monumental design which not only offers to give a systematic symmetry to the entire city by joining all the blocks but also makes for an amalgamation of the architectural forms, old and new with the natural environment. The use of fractal logic in the design allows for a capacity to manage the increasing higher order of complexity as per subdivision logic. The sub division logic is based on a set of rules of growth and subdivision mathematical approach. Every subdivision is an indicator of a separate program and these get denser as you move inside the site.
The best way to understand the concept of fractals is to observe nature that displays a symmetrical unity of form and space with materiality on several scales. The Network City as Jian puts it will unite public buildings, office blocks, rural areas, and residential blocks in a synergic urban composition. Basically all the existing blocks in Shenzen will be re-organized with the new blocks to meet the needs of the expanding population.
Jian's Network City will resolve several issues that the city of Shenzen currently faces especially that of environment destruction and extreme air pollution. It will create a block composition that will make space for ample green space. Post 1980 the city of Shenzen has seen rapid industrialization and economic growth. As a result, the local green cover and the environment in general have suffered a great deal. Shenzen today is nothing but a concrete jungle. In fact, there are certain concrete blocks with a gap of as less as 0.5 kilometers. Open green areas meant for parks and recreational spaces have been encroached upon by real estate agents.
The Network City will be based on the principle that a city should grow vertically instead of horizontally so that the local green area remains unaffected and the needs of the ever expanding population can also be met. The city of Shenzen suffers a great deal with tail gas pollution apart from the large quantity of industrial waste gas. The new design proposes to resolve this issue.
The united blocks will create a situation where the residential blocks will be closer to office blocks as a result locals will not have to travel longer distances. The city design proposes an interesting system of vertical transport. People will not have to travel in vehicles, instead they'll move from one place to the other via an integrated system of escalators and lifts.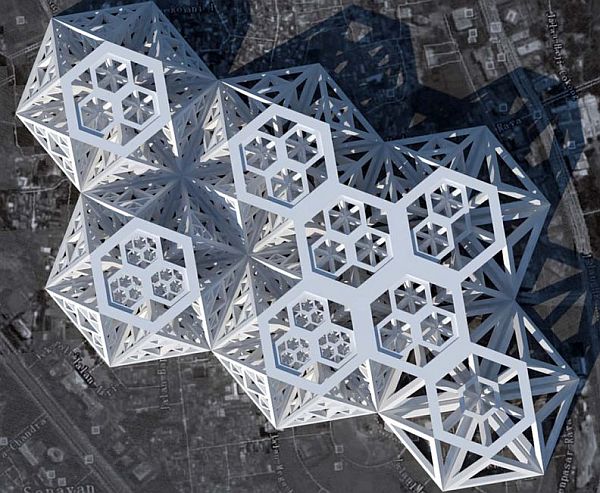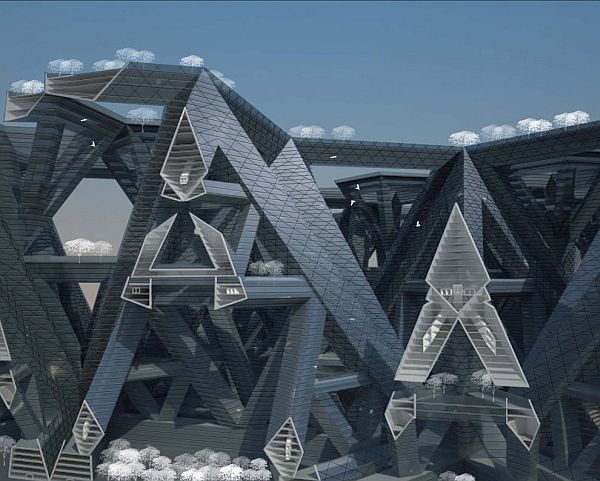 Via: Architizer