Japanese bamboo mouse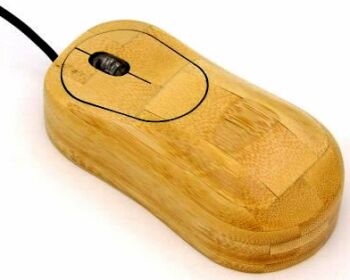 After the keyboard of your computer, now it's the turn for the mouse – to come straight from the bamboo woods. Coming from Japan, it's made with polished bamboo strips. Just grab this, and forget about the non-degradable plastics that can create a mess to the environment heading for the landfill.
Since, bamboo is a readily renewable resource; the raw material can be easily replaced. And the mouse would be sustainable as it is one of the hardest woods in existence. Hats off to Evergreen for this intelligent innovation. It makes the mouse, but you need not worry about matching it with your keyboard. It comes along with a matching keyboard.
You can get this bamboo mouse from Donya, for 3,980 Yen ($34), and the keyboard is available for 7,980 Yen ($68).
Via: Treehugger