Japan to grow drought-n-storm-resistant 'Monster Cane' to produce ethanol!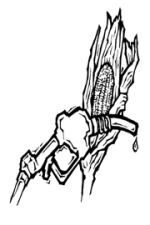 The Monster Cane – a new variety of sugarcane – will now be grown not only for sugar, raising cattle and fertilizing farmland, but also for producing ethanol from it to fuel cars on a test field on the tiny island of Ie in Japan's southernmost prefecture of Okinawa. True, none of these usages of sugarcane farming has catapulted this new species to the headline!
It is for some other characteristics of the plant — its productive capability even in poor soil, its capability to hold up in droughts and typhoons, and to add to, the three meters tall plants yield twice as many stems as most sugarcane, hence economic too!
With the increasing phenomenon of tropical storms, hurricanes and typhoons – which in a lash can devastate a region's whole agriculture, hence economy of the whole year – each year; this is perhaps the right crop with all its usages, to be cultivated.
The formally known 'high-biomass sugarcane' is the first variety in Japan to have been designed to produce ethanol without sacrificing sugar output. The cane soon will be grown on Ie for feeding a pilot plant run by Asahi Breweries.