Iranian architect builds low cost earth buildings for the rural world
Nader Khalili has introduced an affordable, efficient and safe earth bag construction which is being referred to as a 'super adobe' style structure. The architect has focused on earth architecture by taking inspiration from ancient building techniques and from the mystic poet Rumi's timeless principles and materials.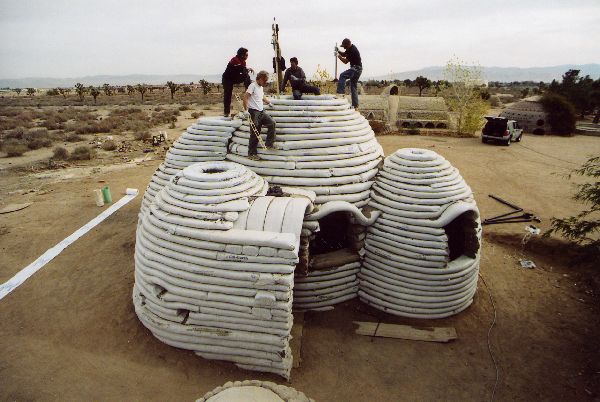 Khalili has received many awards from the Aga Khan Foundation, NASA, and the United Nations but this time he has taken a completely unique and unconventional path. The architect's earth bag constructions are very simple to build as well as they can be made even with the most limited resources available because the only requirement is filling of bags with earth and laying them in a circular plan. The Aga Khan Foundation said these shelters serve as perfect examples of temporary housing made of extremely inexpensive materials and these also provide security in terms of high insulation during arid climates. The best part being that they don't take much time to build. There is also a soothing news for people living in earthquake prone areas., as these earth bags stand strong during seismic conditions and also include beautiful arches and aesthetically pleasing domes. Technology has brought undeniable progress but Khalili's low cost and low tech architecture is sustainable and appeals to a larger portion of the global population.
Via: Green Prophet