Interviewing Gary Harvey, a design visionary!
Gary Harvey is a design visionary who successfully predicts tastes to drive future trends in product, communication and youth culture. He consistently achieves strong aesthetic results with a meticulous eye for detail balanced against exceptional business acumen.
Coming up next, Gary himself sharing his story with you all!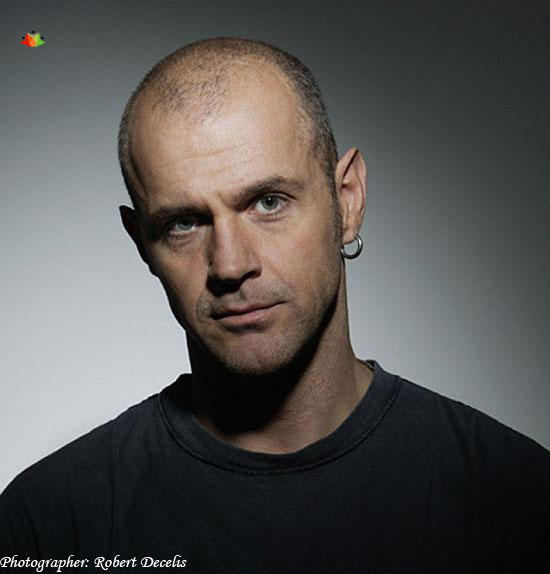 1. Gary, please tell our readers more about the freelance fashion campaign from where you initiated designing environmental friendly dresses?
Gary: I have been recycling clothes for the last 20 years, this was something I started when I was first at college and couldn't afford to buy new fabrics, I would use whatever I could find, and this led to an enduring relationship with used clothing.
2. To make something, especially in fashion that would be elegant, amazing and of course innovative at the same time from cans, bottle tops and cardboard boxes isn't that easy, how do you go about your design process?
Gary: The design of the dress is the easy part; it starts with the vision, a strong and refined woman with a street-tough glamor and a silhouette that enhances her figure. The manufacturing process is where the real creative challenge comes, especially when working with new materials you have to look at new and inventive construction methods.
3. Who or what has influenced your work? Which designers do you admire?
Gary: A passion for creating and reinventing Iconic images.

4. From your creations, may we assume that renewable fashion is peeping at the horizon?
Gary: Environmental sustainability is a major issue affecting the global population, it's not on the horizon, it's on our doorsteps. Renewable fashion is just one way of dealing with world's limited natural resources.
5. Do you have a signature style? If yes, what are the hallmarks of the style?
Gary: Not yet, it keeps evolving.
6. May we have the honor of knowing your future plans with respect to your designs? And presently, what are the interesting things that have hooked your attention?
Gary: I am continuing to build my Recycled Icons, Eco-Couture collection and also looking at making some of my Design work available on the High Street.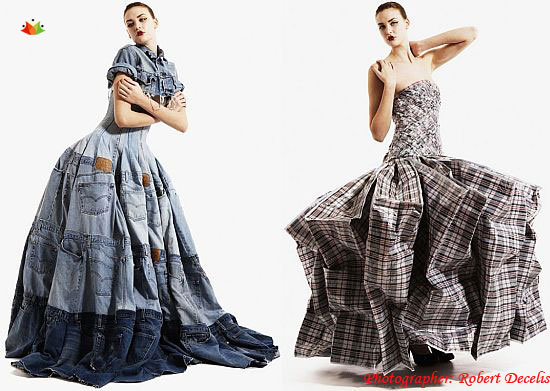 A few questions in quick succession:
How does your work reflect your personality?
Gary: Creative, Provocative, Funny

What music is on your iPod or radio?
Gary: Mainly, Reggae & Soul Music
What books do you have on your bedside table?
Gary: None
Websites you must visit per day?
Gary: Google images for research, Ebay for purchases.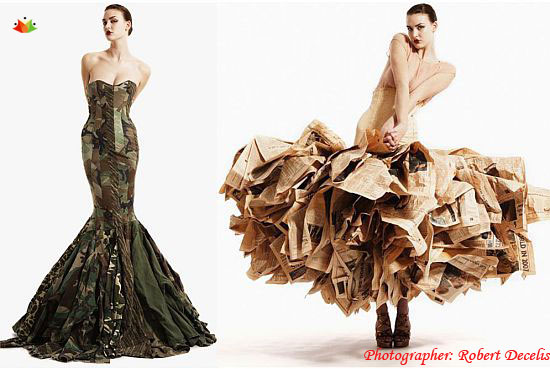 Thank you Gary for this wonderful interview, I'd also like wish you luck for all your future endeavors.