One of the world's leading turbine makers, Suzlon Group, recently reported to have crossed the 1GW capacity at its Jaisalmar wind park in India. The target had already been met on April 1, 2012, when the wind energy production touched 1,064MWs. According to stats, this achievement makes the wind park, India's largest wind park or rather largest renewable energy producing park.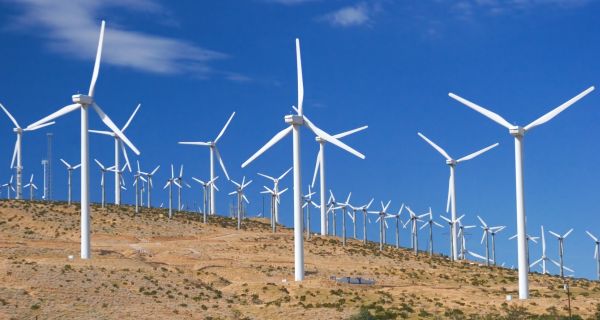 The state of Rajasthan is lush with blowing winds and thus it was a logical step to set up wind turbines to harness this idle energy present aplenty in the state. The development work on the project started in August 2011 and comprised the entire portfolio of Suzlon's wind harnessing equipment and technology. From their earliest 350kW model to their latest S9X-2.1 MW series, they brought it all to Jaisalmar. The first S9X wind turbine was commissioned at Tujeva in Jaisalmer.
The wind park is a cluster of wind farm sites within Jaisalmer. These sites include places like Amarsagar, Badabaug, Tejuva, Soda Moda and many others. Comapnies like Mytrah Energy, Hindustan Zinc limited, Rajasthan States Mines and Mineral limited are among the ones that have stationed their projects within this wind park.
Rajasthan the desert state of the country might be considered non productive and barren , when it comes to food production, but its emergence as the hub for India's renewable energy production is rapidly grabbing attention of the national as well as the international communities, who consider it as a potential site of strategic importance.
Via: Cleantechnica