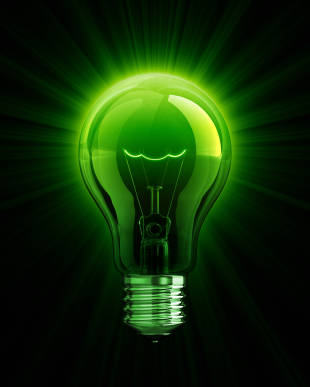 Sustainable architecture is the future architecture to tackle the power shortage and to preserve our environment from pollution. Lot of government and private organizations are coming up with new innovative ideas to boast the sustainable architecture. These buildings will depend mostly on green power and will reduce the carbon emission. As the population and industries are increasing rapidly, the demand for power is on the rise, so sustainable architecture is must. Let us see the Five most inspiring examples of sustainable architecture in different platforms:
1. Bahrain world trade center with wind turbine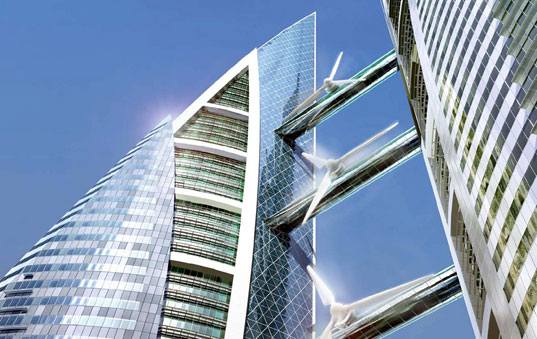 240 m LEAF award winner for Best Use of Technology, the Bahrain World Trade Center opened in 2008 is a best example for inspiring sustainable architecture. This twin tower building is one of the best Eco friendly building in the world. The building has 3 wind turbines which have a overall capacity of 680 KW. The wind turbines fixed in between two towers will produce 1.2 GWh power every year, which is 11percent to 16percent of twin towers overall consumption. Turbines are placed towards Persian gulf, as the wind flow is more. It has received lot of awards for sustainability and innovation.
2. Solar-powered Kurilpa Bridge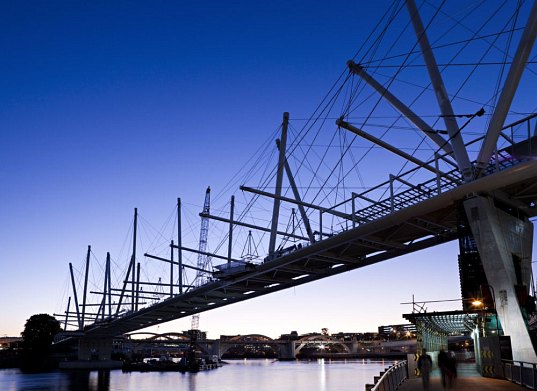 Most used architecture other than buildings is roads and bridges, so designing a sustainable transportation system is must. Completely Solar-powered Kurilpa Bridge located in Brisbane opened in 2009 is the largest solar powered transportation bridge in the world. It uses LED lights for lighting, which is powered by sunlight. As LED light consumes very less power, it is used for various festivals and occasions along the river. Totally 86 solar panels are placed to generate the electricity. It generates 39 MWh every year which satisfies about 90% of the energy needs of the bridge. It cuts-down 38 tonnes of carbon emission every year. Following this bridge, many countries are eyeing to built a sustainable bridge.
3. First light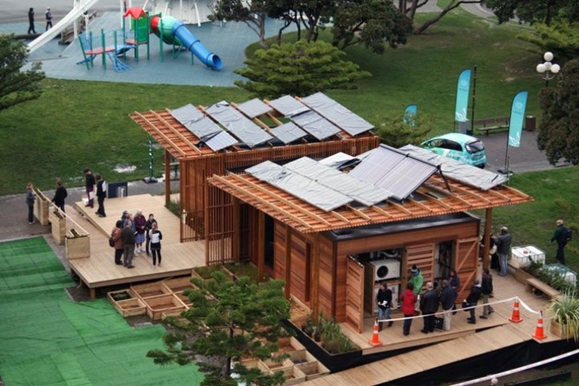 This first light home was presented by Victoria University of Wellington in 2011 decathlon in USA. This home has secured the 3rd place in the competition. It is a complete traditional design made up of woods and recyclable materials. Best feature of this home is energy monitoring system. This system displays the data of maximum energy used, maximum energy produced, usage of water and weather. For insulation purpose, it uses wool. This pleasing design offers more comfort and space and it is a ideal home for a family of 4. This is one of the best example for sustainable home.
4. Adrere Amellal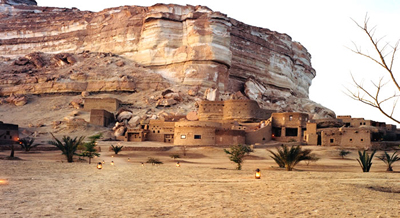 Adrere Amellal located in the middle of the desert at the foot of the White Mountain in Egypt is one of the best green resort which responsibly saves tons of carbon emission. It consists of thirty nine rooms over a span of eighty acres without power supply. This resort in the desert is one of the sustainable resort in the world. All the walls are hand built using clay with water and stones. Water is obtained from natural spring. Beeswax candles are used for light in all old fashioned rooms. It will offer you a most secluded atmosphere. This sustainable resort uses bio gas for cooking and uses biodegradable food materials with organic ingredients while cooking. Waste food materials are composted. Really, it is a gem of the desert.
5. Devil's Thumb Ranch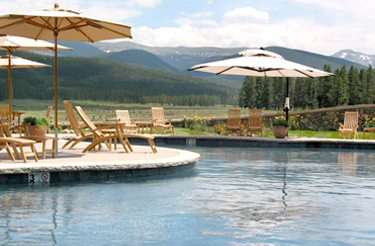 Devil's Thumb Ranch in Colorado is famous for extreme sports and exotic wildlife. It has received the Environmental Protection Agency Award for responsible development and historic preservation. This is a important sustainable resort in the middle of large landscape to preserve the essence of the environment. This eight acre resort in between five thousand acre wildlife is a best place to stay and enjoy. Geothermal energy is used for generating electricity and florescent bulbs are used lighting as it consumes for less power. Waste products are recycled using recycling units. It is a best spot to take a rest after enjoying the exotic wildlife.