Innovative coffee table houses a built-in eco-friendly fireplace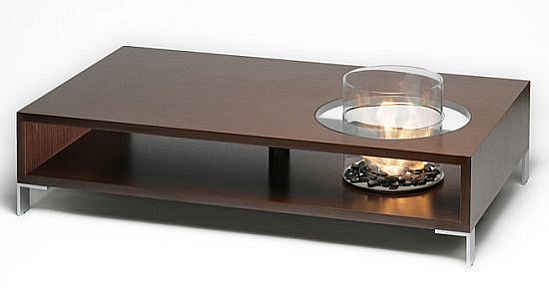 It takes a pretty ambitious designer to try to attempt making a wooden coffee table with a built-in fireplace. Kudos to Planika Fires for not only attempting the outlandish combination but also for making it look oh so good! In fact they have a whole range of fire coffee tables and wall-mounted fireplaces to help you stun competitors and admirers alike. Using natural veneer Wenge, the fire coffee tables are covered with polyurethane varnish that makes them more durable as well as resistant to water, alcohol and high temperatures. The best part about the fire coffee table is that it uses FANOLA fuel which emit only water vapor and CO2 and not any fumes or smell making it a really healthy option if you have kids at home if only you could prevent them from cooking the cat in the fireplace! No word on pricing yet but this sure is something that should rank high up on your remodeling list for the year.
Source: BornRich
Enjoyed this post? Please share the love...