Information and communication technologies can significantly cut emissions
The portfolio of broadband benefits is already vast enough for us to swallow, and reports now claim that it will help the world transit toward a low carbon economy by linking information and communication technologies (ICT) with climate change. The study was conducted by the Broadband Commission Working Group on Climate and the conclusion drawn was that broadband can transform the way we deal with mitigate the impact of climate change, reduce green house gas emissions and promote resource efficiency to build a more inclusive society.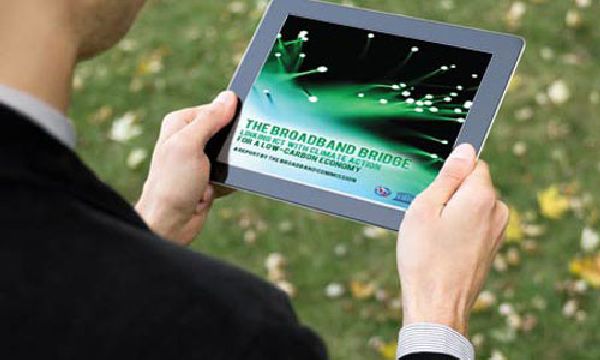 Since there is no sphere of modern life that remains untouched by the clutches of ICT, with around two billion people available online, there is a great scope to use it for transformational changes leveraging on the enormous opportunity. The report covers diverse aspects that will eventually lead to a carbon free economy.
Adopting a long term national broadband strategy is the first thing on their agenda as it will make broadband more affordable and accessible. Convergence between allied areas like energy, health, etc will make the exercise more wholesome. All this cannot be implemented unless there is a proper policy is in place and there is regulatory certainty, along with investment certainty too. Public private partnership, flexibility in regulations, and building a proper knowledge sharing system are some other priorities that the commission will deal with
All these efforts are intended to help build an inclusive society, reducing the world merely into one entity, where the whole of humanity will be able to reap the benefit of collectivism.
Via: Reuters