The hunt for efficient electric powered vehicles is leading to interesting concepts by noted automakers. Now, EVs aren't just about getting you around without using fuel; they're designed in such a way that you wouldn't know they were powered by electricity unless you gave them a close look. From Nissan's luxury division comes the Infiniti LE Concept, a sedan that many say could give Tesla Motors stiff competition.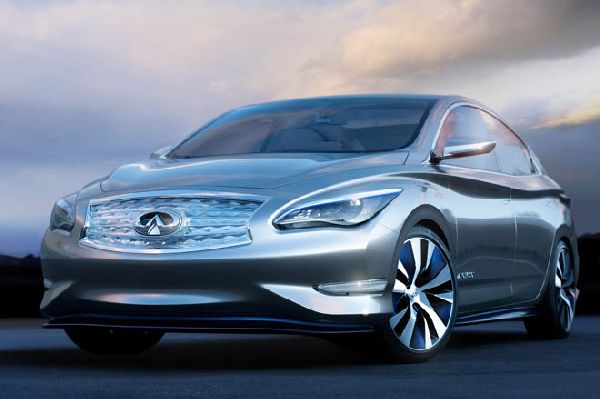 Come 2014 and the LE Concept is pegged to be the first mass produced luxury EV to hit the streets. Debuting at the 2012 New York Auto Show, the car measures 186.4 inches, which is about the same as Infiniti's entry level G37 sedan. The LE operates on a 100kW synchronous motor that delivers 134hp and 240 lb/ft of torque. This is a little more than what the Nissan Leaf offers at 110hp and a torque of 210 lb/ft. The Infiniti sedan derives its power via a floor-mounted 24kWh lithium battery pack. Tuned to a single speed transmission, the LE will have a driving range of about 100 miles.
The LE may just be a concept for now, but come the production date and customers can expect to see it fitted with most of the goodies on display. A torsion beam rear end and front MacPherson struts provide ample suspension for a smooth ride. Design wise, the LE isn't the most gorgeous but the production version may be fine tuned to look better. What customers can expect to find once it goes on the market are advanced telematics, a zero emission powertrain and advanced connected services. The LE will be fitted with a wireless charging system incorporating an inducted coil system, which can be equipped in the owner's garage itself.
Inside, the LE Concept will feature a digital display, LED lighting, an Intel Atom powered telematics system, Infiniti Connection, analog gauges and the company's 24 hour Personal Assistance service.
Via: Wired