Indian students develop solar and wind-powered bike helmet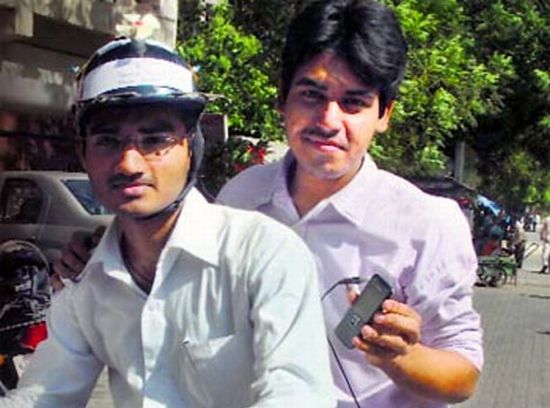 Eco Factor: Helmet designed to harness renewable energy while pedaling a bike.
Pragnesh Dudhaiya and Aalok Bhatt from the Nirma University in Ahmedabad, India have developed a helmet that can charge handheld devices by harnessing renewable energy. The helmet is equipped with solar panels and a small fan and is capable of charing a cellphone during the time the wearer rides to work.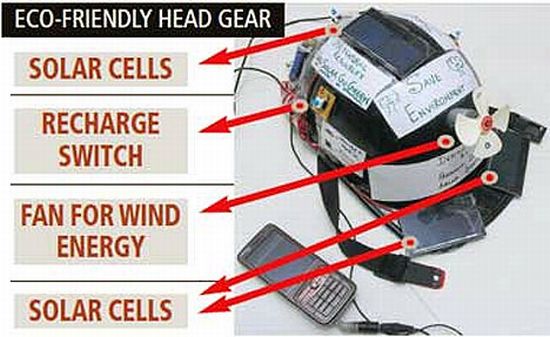 Featuring a simple slogan, "Save Environment", the helmet produces wind and solar energy and according to the developers it can completely recharge a cellphone during a 40 minute bike ride. For daylight riders, the helmet's solar panels will charge a cellphone or store the energy for use later. After the sun has set, the onboard fan works as a small wind turbine to capture the breeze blowing around the wearer's head for energy.
The developers are hoping to file a patent on their helmet soon and claim that the system costs about $22, which is definitely a small price to pay for safety as well as convenience.
Via: Treehugger/GizmoWatch