Imajen: Exploration tools to shape the green minds of tomorrow
Things that we pick up as young kids stay with us for a lifetime. The memories and the direction that life gives us when we are still learning the ways of the world generally help shape our convictions and actions. Little kids are very impressionable and that is exactly why we are so careful in what we say and do around them. Most often it is also the passions and skills that we acquire as a kid that live with us for a lifetime. Consciously or unconsciously, nurture shapes us as much as, if not more, than nature (genetics).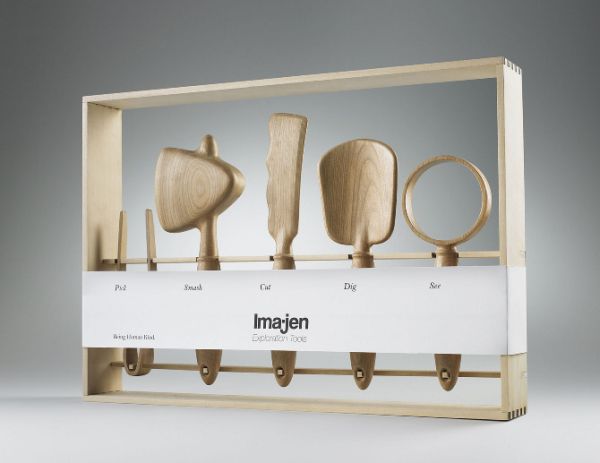 And turning these young minds towards an eco-conscious outlook and inculcating the idea of going green might just be the best way to move forward when it comes to tackling the global environmental problems. The set of exploration tools from Kenji called 'Imajen' offer the inquisitive minds the best possible gift. In a world where consumer electronics and plastic toys are the rage, these sustainable and biodegradable set of tools could be a lot more than just fun objects.
With their design inspired by the ingenuity and craft of our ancestors who led a more rugged life that was closer to nature, the tools can be passed on from generation to generation and can carry forward great memories. Even if no, at least they will not end up as toxic plastic waste in a landfill for sure. This simple tool set gives us a lot more as well. It will encourage the inquisitive and ever thirsty young minds to go out and explore the world. In a world where the PS3, Xbox, Wii and internet are taking over, this is a welcome change as well.
Nothing better than spending an evening exploring nature's treasure and while it might take a while for the kids hooked up to their plastic toys to see the joys of nature, they will surely not let go of it once they have tasted it. And this tool sets aids them in finding this new love!
Via: hellokenji