iFan concept wraps around your iPhone for protection and charge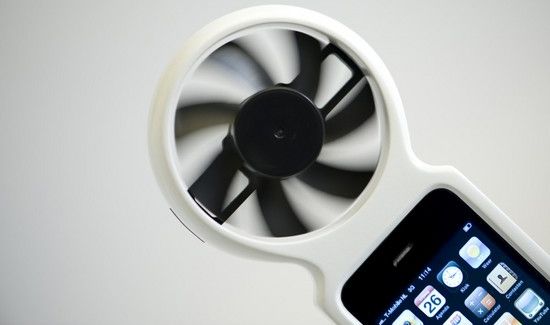 Eco Factor: Concept charger harnesses wind energy to juice up the iPhone.
Industrial designer Tjeerd Veenhoven has crafted an eco-friendly charger for the iPhone that wraps around the cellphone to offer some protection and also charge it using renewable wind energy. Appropriately named the iFan, the device is ideal for those who travel outdoors quite often, but need their gear to be charged at all times.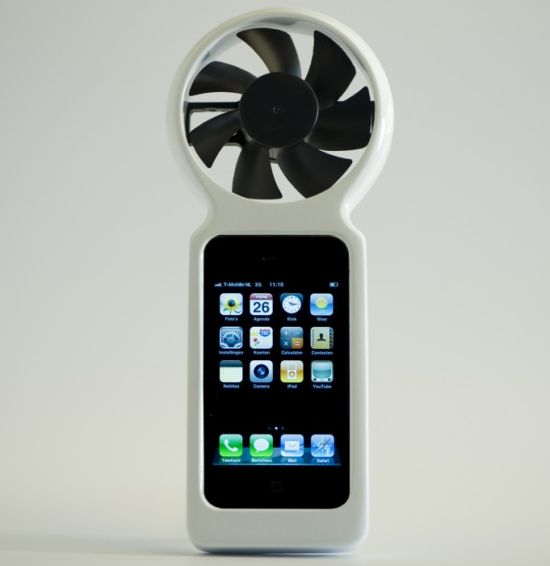 The creator estimates that the device, which you definitely cannot keep in your pocket, will take about six-odd hours of breeze to juice your iPhone's battery with renewable wind energy.
Via: Gizmowatch/Engadget