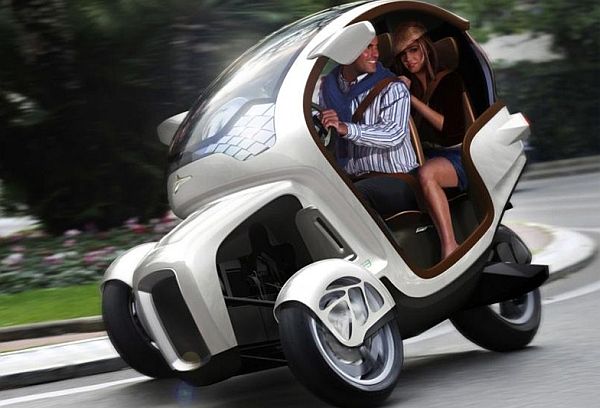 In response to the increasing demand from the Chinese automotive sector, ICONA Shanghai offers engineering support as well as provides design models to complex prototypes that best suits the needs and benefits the customers of China and Asia. In the same context, ICONA has recently launched a new and innovative three wheel vehicle, E3WM (Electric Three Wheel Mobile) at the Shanghai Motor Show 2011.
With the advancement of battery technology, the battery electric vehicles are becoming more and more attractive. These battery electric vehicles use the energy that is stored in the battery packs. Falling in the same kind, E3WM, a personal mobility vehicle is based on electric power. This two seated vehicle provides both safety and comfort as that of a car as well as the excitement of driving a motorcycle. The engine of E3WM is electric. Electric motors are placed in the wheels of this car.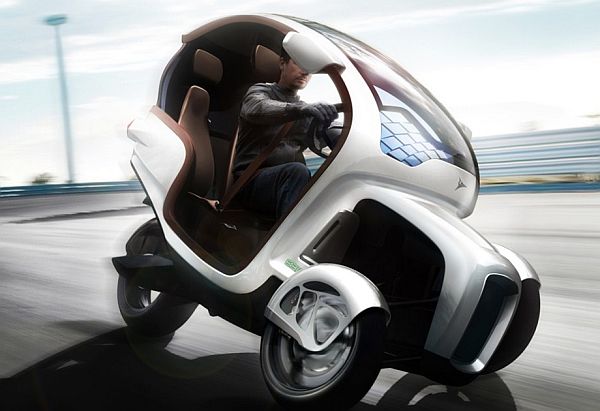 The three wheeled vehicle is 2.5 m long, 1.23 wide and 1.76 high and weighs around 400kgs. The electric motor of this vehicle is 55kW (75hp). The capacity of the motor is adequate to drive from 0 to 100kph in 5 seconds. Since the vehicle runs through batteries, it has a battery pack of 9 kwh. This battery provides a range of 150 kilometers when charged for four to six hours.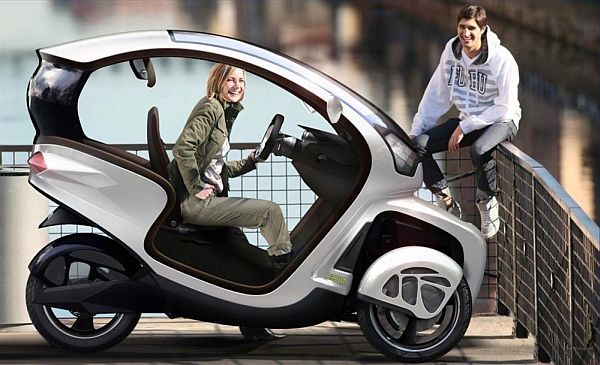 Source: Cardesign