Hybrid bicycles from OHM for enhanced riding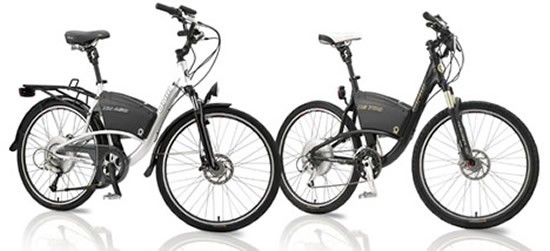 On a trail of electric bikes, that I am, today it's the OHM bicycles that I stumbled upon. The green mode of bicycle traveling gets a bit tough when you need to keep pedaling through all terrains and under any conditions. Although you start cycling to your destination with enthusiasm, after some time you wish that someone could give you that push to speed up a bit effortlessly. OHM is gearing up to give you that comfort thrust with its line of OHM Hybrid Cycles. Designed to increase your riding experience, these bicycles are unique, long-range and feature power on demand with a skillful energy management system. Featuring 38V lithium-ion batteries, regenerative braking and powerful BionX motors, the brand is all set to offer two kind of electric bikes. OHM Urban one built for the urban rider, and one suited to rugged terrain. OHM Sport is built for rugged terrain, and features a larger battery than the Urban.

The design is based on a standard bike wheel base, with a center mount battery pack to provide better balance and maneuverability. The technology incorporates a simple control console, microchip processor, long-life rechargeable lithium-ion battery and a brushless electric motor integrated into the hub of the rear wheel. The pedal assist control uses a torque sensor to continuously measure the assistance your pedaling provides. Using the 1-4 settings on the console you can adjust how much torque you wish the motor to provide in relation to your own power.
The motor can also provide power to recharge the batteries. Whenever the brakes are applied, the motor slows down the bike and uses the power from braking to recharge the batteries, this is called regenerative braking.
So be it city roads or a rocky mountainous path, OHM bikes make riding more pleasurable and eco-friendly too. You can hop on one (Urban version) for $2,875 and set off to your destination.
Via Metaefficient