Household green energy-devices installation should be freed from 'planning permission': UK Labor claims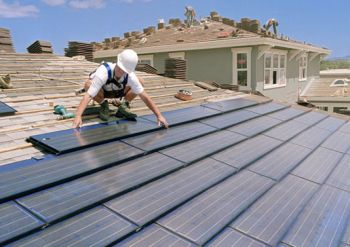 The UK government will soon be announcing a plan capable of slashing the red tape that covers the installation of several 'green housing' technology including wind turbines and solar panels.
Amid the battle between the Labor and the Tories over their environmental credentials, Communities Secretary Ruth Kelly — in a major speech — will be announcing the plans on Wednesday in the conflict's last round.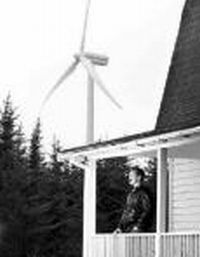 For assisting the government's campaign to cut carbon emissions from household utilities, Kelly will be announcing a range of measures while addressing the Green Alliance pressure group.
While on one hand, the Tories have made controversial suggestions on taxing airline travelers, on the other, challenging it; Kelly's aide strongly emphasized that household emissions account for roughly five times compared to those of air travel! To add to, it is more than a quarter of Britain's annual total!
Expectedly, Kelly will be proposing that household 'micro-generation' devices, including wind turbines, solar panels' production of 'biomass' energy from sources — like woodchips — should no longer need 'planning permission' if there is 'little or no impact on neighboring properties'.
She will also be announcing a new six-star rating of environmental impacts of individual homes. It will be brought into operation later this month as part of the government's ambitious target to make all new houses 'zero-carbon' and that too, within a decade.
As per the plan, 'zero carbon' is zero net emissions of carbon dioxide from home's all energy uses.