Honeywell Wind Turbine: Windtronics' compact, high resistance wind power technology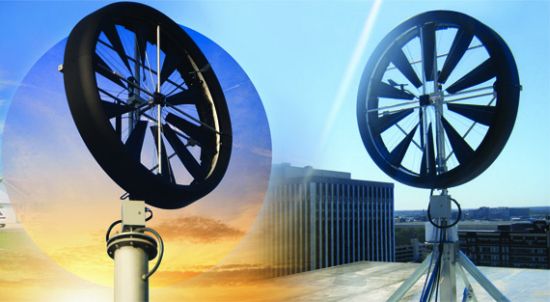 Eco Factor: energy efficient Wind turbine generates energy at the blade tips.
The reason why wind power is not as popular as solar energy is the giant size of the wind farms. But it seems like Windtronics is here with a sensible design to make wind turbines a common sight. Unveiled at the National Hardware Show this month, the Honeywell Wind Turbine is a compact, wind-powered electrical generation system that can provide 25 percent of an average household's energy needs.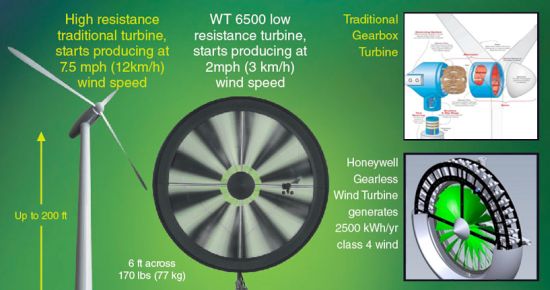 Designed for homes and businesses, the rooftop wind turbine resembling a six-foot-diameter bicycle wheel features a unique Power Blade System that creates energy for $6,495. By using this technology, the resistance of a central gear and shaft is eliminated, resulting in a significant gain in cost-efficiency and energy output.
Coming with a computerized smart box and inverter, this innovative wind turbine can work perfectly well in wind speeds as low as 2 miles per hour. Weighing some 170 pounds, the Honeywell Wind Turbine can easily be installed with either a platform or pole mount, and requires only two feet of roof clearance. Hitting the local ACE Hardware stores this August, the wind turbine will set you back by $6,495.
Via: