Homemade aircraft that runs on gasoline takes to air in China
How many of us have dreamt of flying to work? Not so much because you want to be that big shot who comes down his own multi million dollar private jet and has his own landing strip right in front of his work place, but us simpletons, it is simply a dream that stems out of hours spent in the gridlock and countless days when you are trying to beat the rush hour traffic. For one man in China though, the dream of flying to his work might well be real and in his case, it is a homemade aircraft that has made it possible.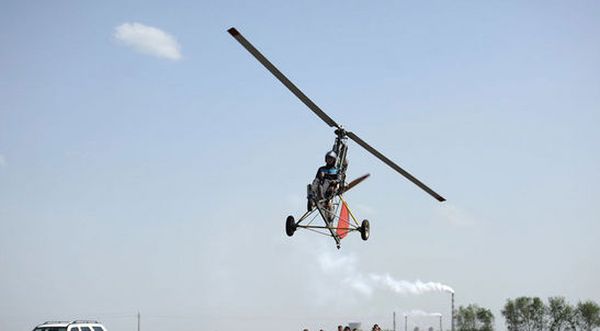 Xie Baogang, of Jingxian County in China has made his own plane and he has done so without much help from any other technical expert. Apart from the engine and the radiator of the plane, Xie has crafted pretty much everything on his own. That really is a huge achievement no matter which way you look at it and for some of us who cannot even fix the small plumbing and electric problems in our own home, this is a lot more than a huge deal.
Xie crafted this plan using aluminum alloy materials and it runs on the same gasoline that you use in cars. The best part though is that it apparently consumes the same amount of gasoline as most cars would in terms of mileage and that is indeed something commendable. Of course, this little delight is not for those who are scared of heights as the design seems to be pretty open and you have to be a brave man to sit and go solo in one of these. But on second thought, it is still way better than getting out of a grid lock.
Via: Chinadaily