With the world going green, wind energy is one of the environment friendly energy sources. It does not involve burning of fossil fuels and also take up less space as compared to an average power station. And with a new form of wind mill designed by Terry Glenn Phipps, things become much easier. An Italian clean technology company has coined this turbine 'Hercules'. Though its slim and dainty look doesn't compliment this name, but innovative wind turbine looks smooth due to its slim and smooth wooden blades which look trendy and outweigh the traditional wind turbines, at least for its looks. Those inflatable and high altitude wind turbines might not be an ideal bet for production of energy at your backyard.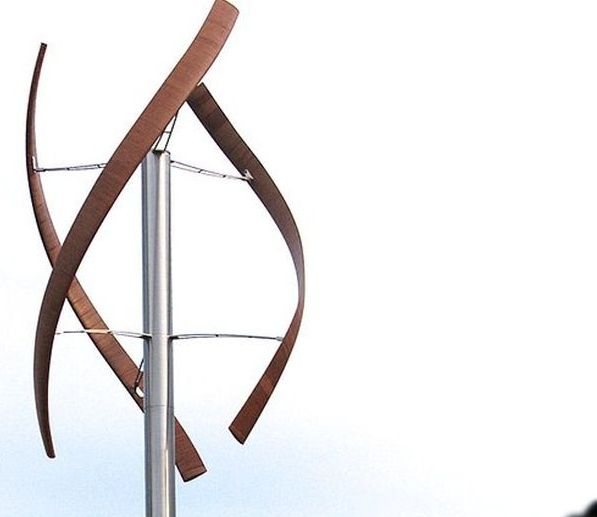 This advanced design makes the wind turbine to take advantage of the air flowing from any direction as the vertical axis setup doesn't limit the turbine to adapt to fluctuating weather conditions.
This modern, steady and reliable source of electricity involves three wooden blades to generate 3kW which is just a fraction of the amount produced by a large turbine. The blades measure three meters long and weigh about 15.5 pounds each. This new mechanism is not ideal for commercial usage as it has all its focus on its design and aesthetics. It is ideal for the ones who do not appreciate a huge metal pinwheel in their backyard. Hercules is a great option for all the eco lovers to use this renewable energy for their eco homes.
Via: Treehugger