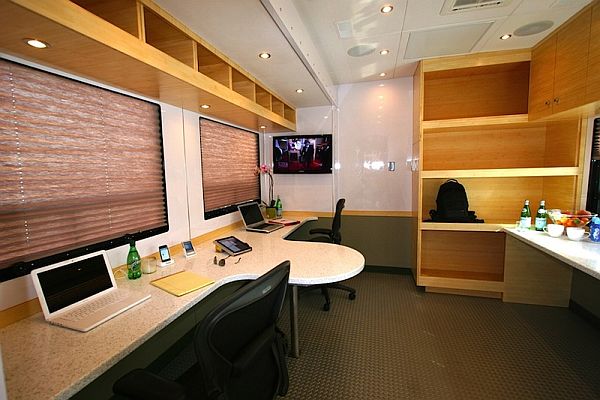 King Kong Production Vehicles, a US based company that makes trailers used in the entertainment industry, has come up with an eco friendly trailer named Helios. Helios is different from millions of other trailers used by the entertainment industry because it is powered by solar energy. The company claims that Helios does not affect environment much because it runs solely energy produced from renewable sources.
In order to make the trailer eco friendly, King Kong Production Vehicles has used solar panels with the cabinet made of bamboo. The glass desks which are used in the trailer, are made of recycled content, glass desks. The floor of the trailer is made of recycled rubber, while the generator is powered by bio-diesel.
The company recently tested Helios and found that it functioned for 14 hours using the solar energy. You can hope that Helios will find many takers in the coming days as it will not only save the environment but it will prove to be very economical.
Via: Jetsongreen