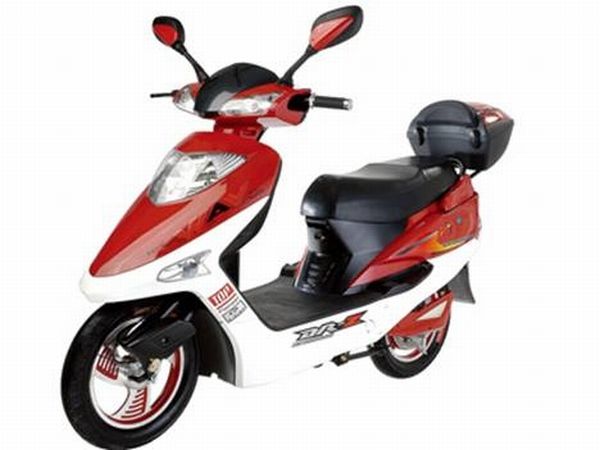 Using green vehicles for your daily commute in an urban setup can reduce carbon emissions enormously. While the world is taking steps in that direction, we found a budding green firm in India followed the "emission-free" path by introducing the nation's first electric bike that features a regenerative braking system, which charges up your vehicle while on the move.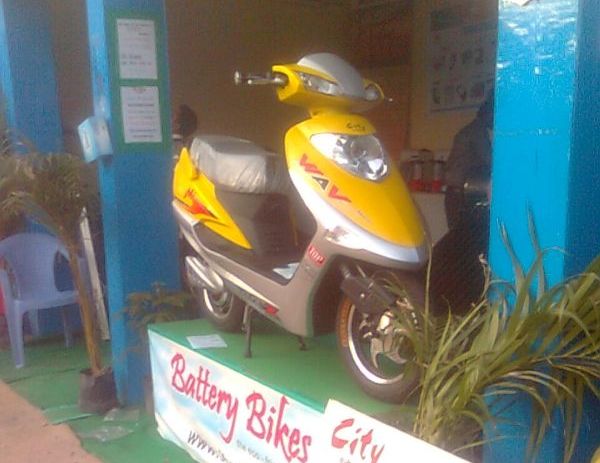 We came across the "City e-Bike" at the Annual Industrial Exhibition in Hyderabad, India and decided to explore the features of the bike a bit more. For starters, the bike is completely electric and emission-free, and while you will still have to use conventional grid power to get it charged up, there are other features that allow you to juice up as well. The wheels of the bike feature a regenerative braking system, allowing the battery to get charged every time you brake.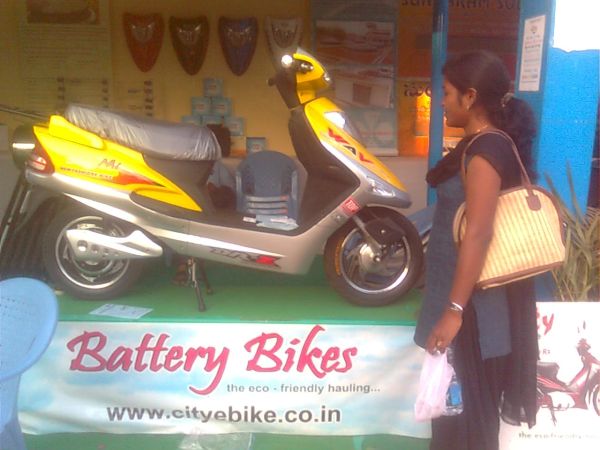 The system uses both frictional energy and the kinetic energy from your wheels to charge up the batteries. The battery capacity itself ranges from 12Ah to 40Ah, depending on the cash you are willing to shell out. The range of the vehicle also varies from 45-150km depending on both the amount of time you plugged it in for charging. A complete charging cycle takes about 10 hours and it tops off at 25mph.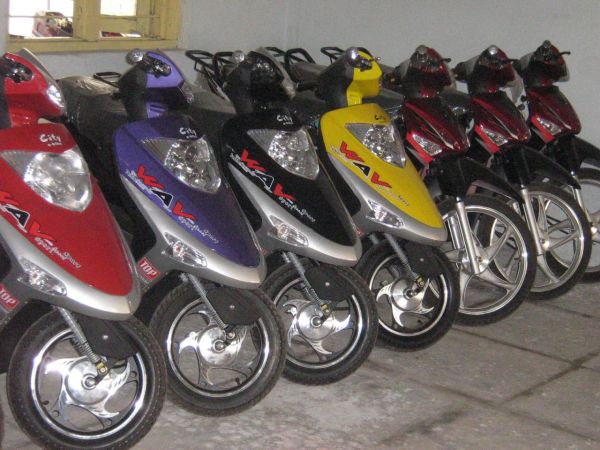 This might not be that "bike with the oomph factor," but it comes in more than handy for the daily commute and as we spoke to its makers, Battery-Bikes (who have joined hands with developers in China for the making of the bike), we were told that the interest in the City e-Bike was pretty good thanks to growing oil prices, growing environmental awareness and relatively low price.
While we rode the bike, the handling was smooth and offered no problem during its trial run. Obviously we did not check out the mileage, but take official figures with a pinch of salt. The City e-Bike is a great option in urban India where on-road pollution and congestion are a constant hassle. Prices start at $600 (around 26,000 INR).