Handcrafted wooden birds made from scraps of used wood
We have seen many innovative things, which are made out of recycled waste material. This time Lars Beller Fjetland a Norwegian designer introduces an entirely different approach in which he recycles scraps of used wood to make stunning birds. The personality of these handcrafted birds will surely catch the eye of many people, and the birds will be treasured for a much longer period of time in comparison to many other waste material products, which are soon dumped again.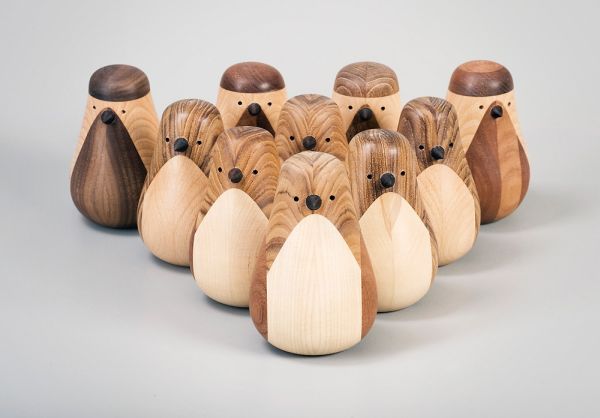 Fjetland makes these birds using woodworking skills that he grasped by watching training videos on YouTube. To start with he collects waste table legs and armrests from the local dumpster, then uses up a day to strip out the paint and remove all the nails, which according to him is the most difficult part in the whole course of action, after doing so he finally prepares the wood for gluing, and then hand turns it into beautiful birds of different species.
The different kinds of birds depend upon the different variety of wood collected as the Kiwi bird was made out of old hardwood windows, which he found lying just near his workshop. Fjetland who is a graduate of Bergen National Academy of the Arts, has taken the recycling of scrap to greater heights by creating these beloved birds. He has so far made thirty birds, each of which differ from the rest. Each bird is very different from the other and this difference comes to light when he finally gives them a beak and a pair of amiable eyes.
These wooden birds made out of used wood will not only beautify our homes as a unique piece of art, but will also save our planet from the hazards of discarded waste material and will also ensure that they do not end up in the landfill. Fjetland has also recently entered into an agreement with Discipline, an Italian company to produce his birds, although they will not be completely handmade but will make use of only left over wood, which will help in its large scale production.
Via: Fastcodesign